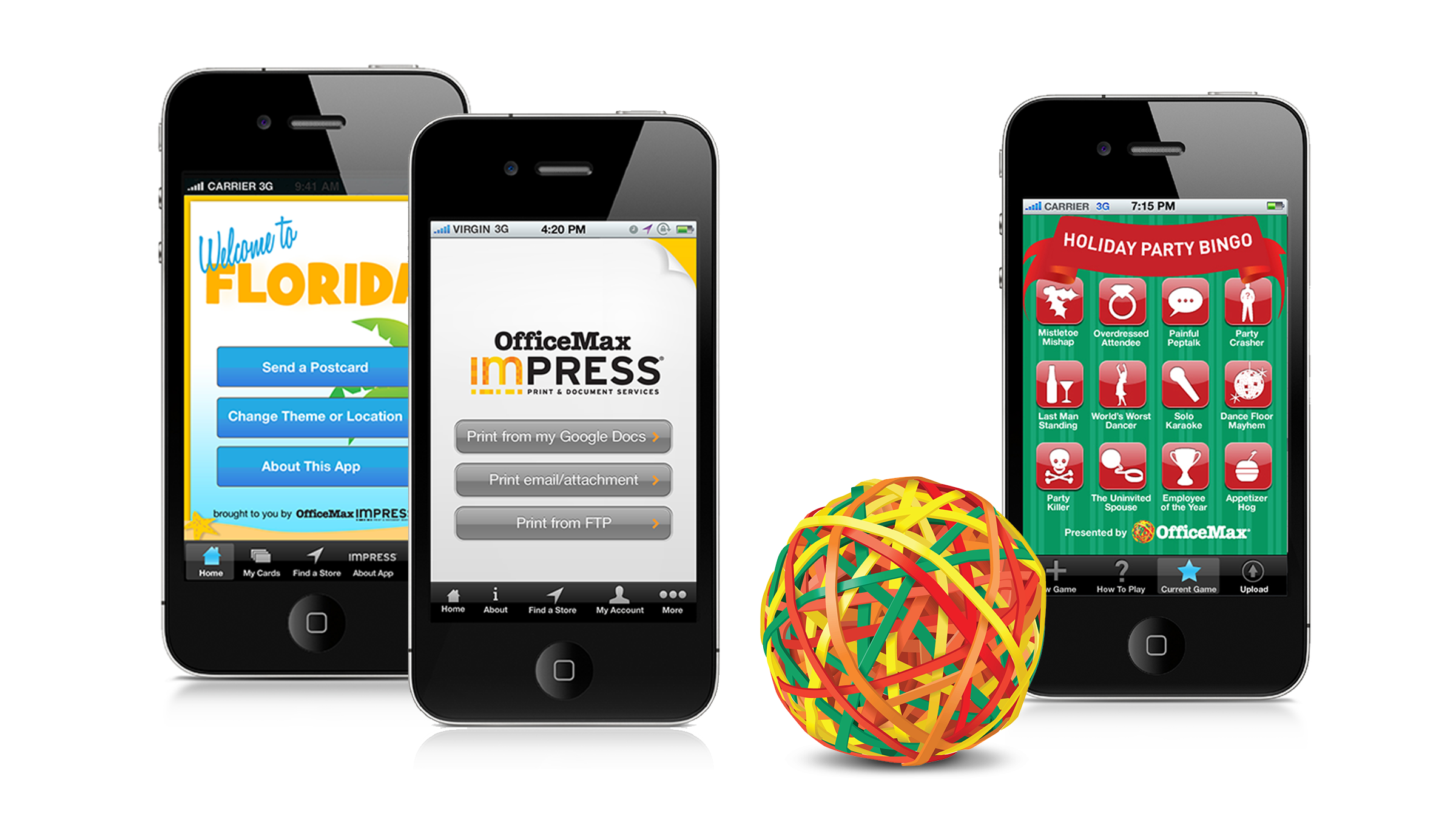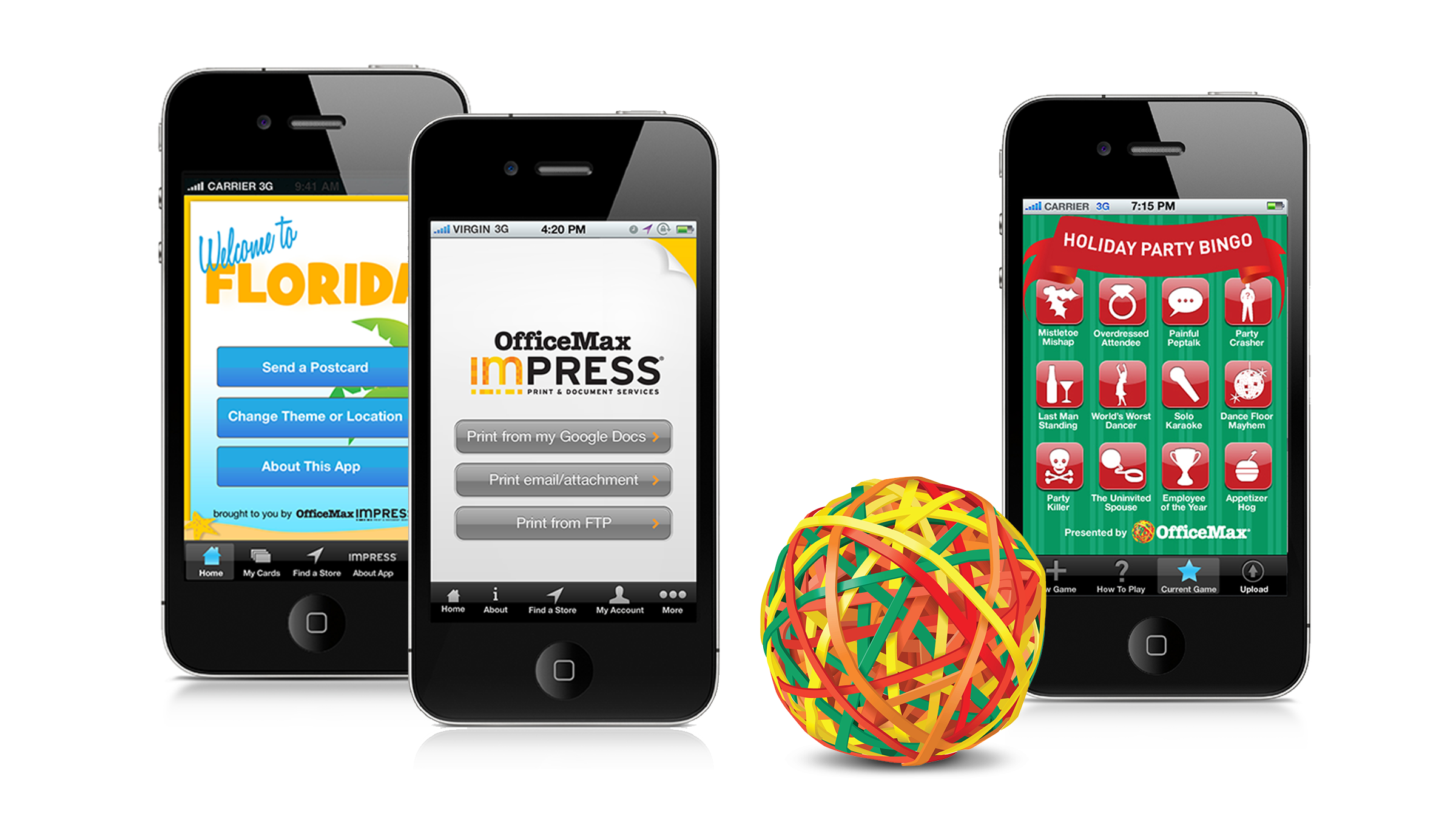 OfficeMax
MOBILE APPS
Apps for iPhone and Android were designed and released for OfficeMax.
These included the branded OfficeMax app, an ImPress Printing app, and a Holiday Bingo app.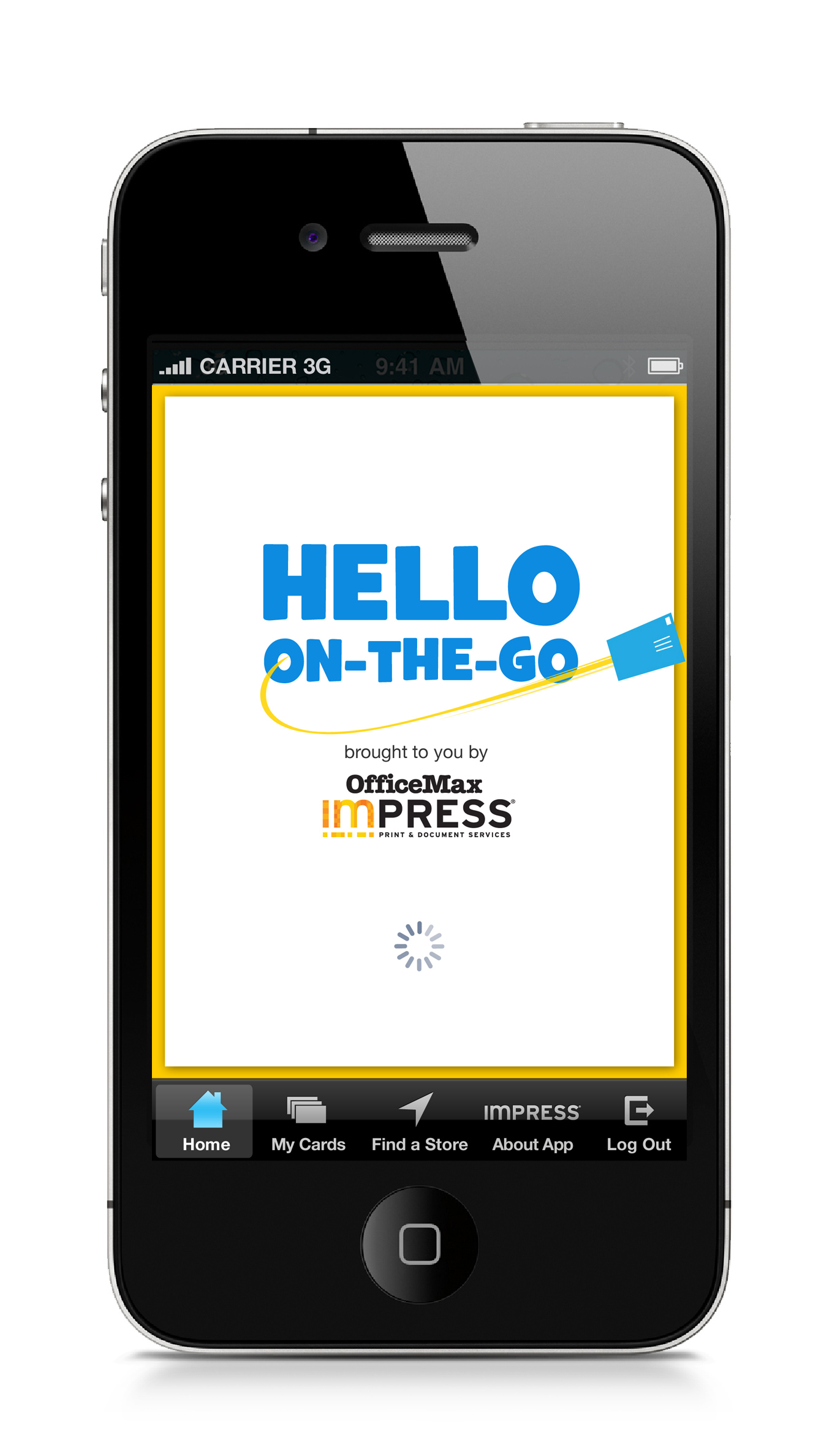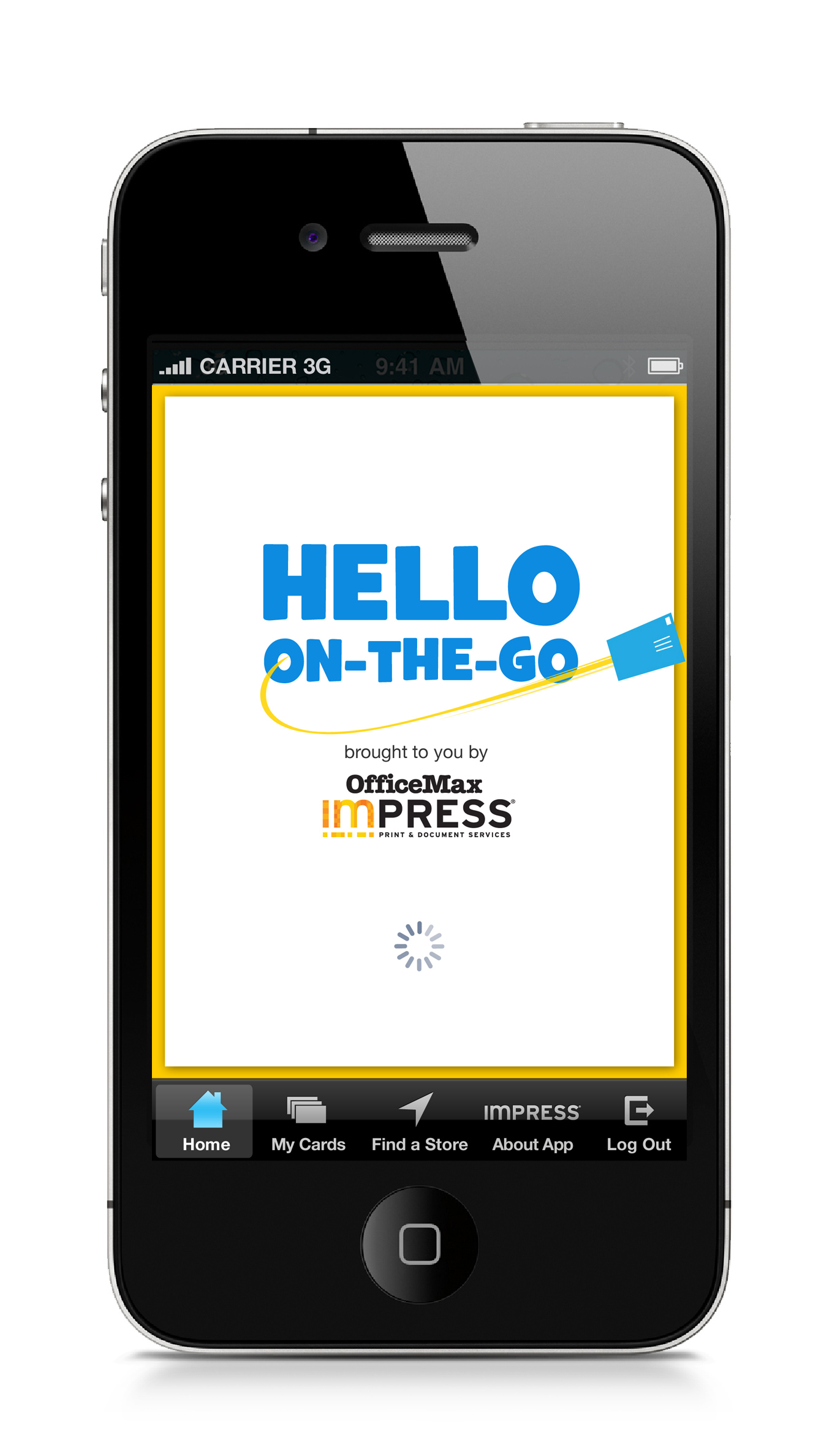 Hello On-the-Go
Whether you want to send your parents some love from your college dormroom or brag to a friend about going to the World Series, this OfficeMax ImPress app lets you create, print and send a custom postcard from wherever you are in the U.S.— right from your mobile phone.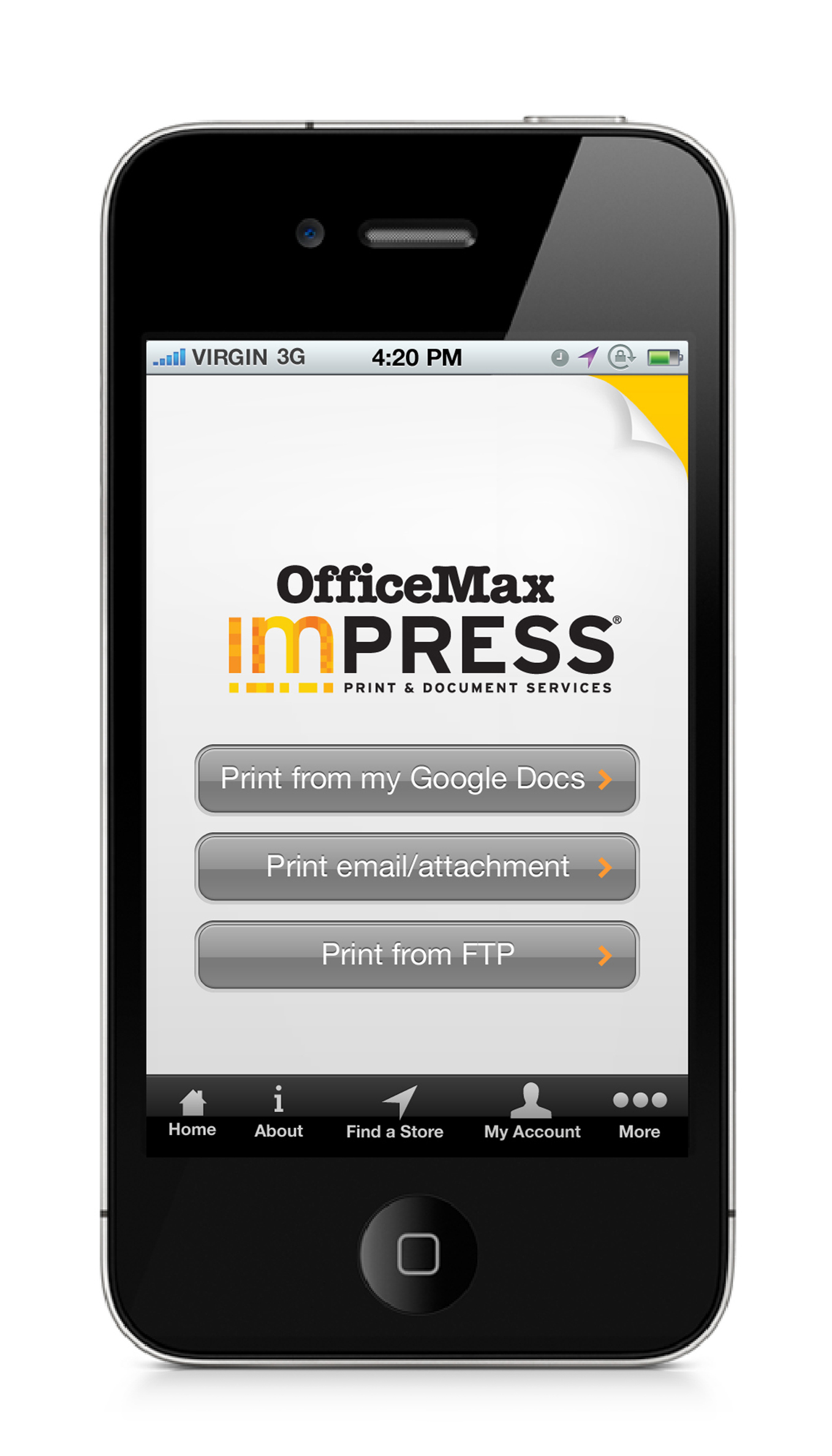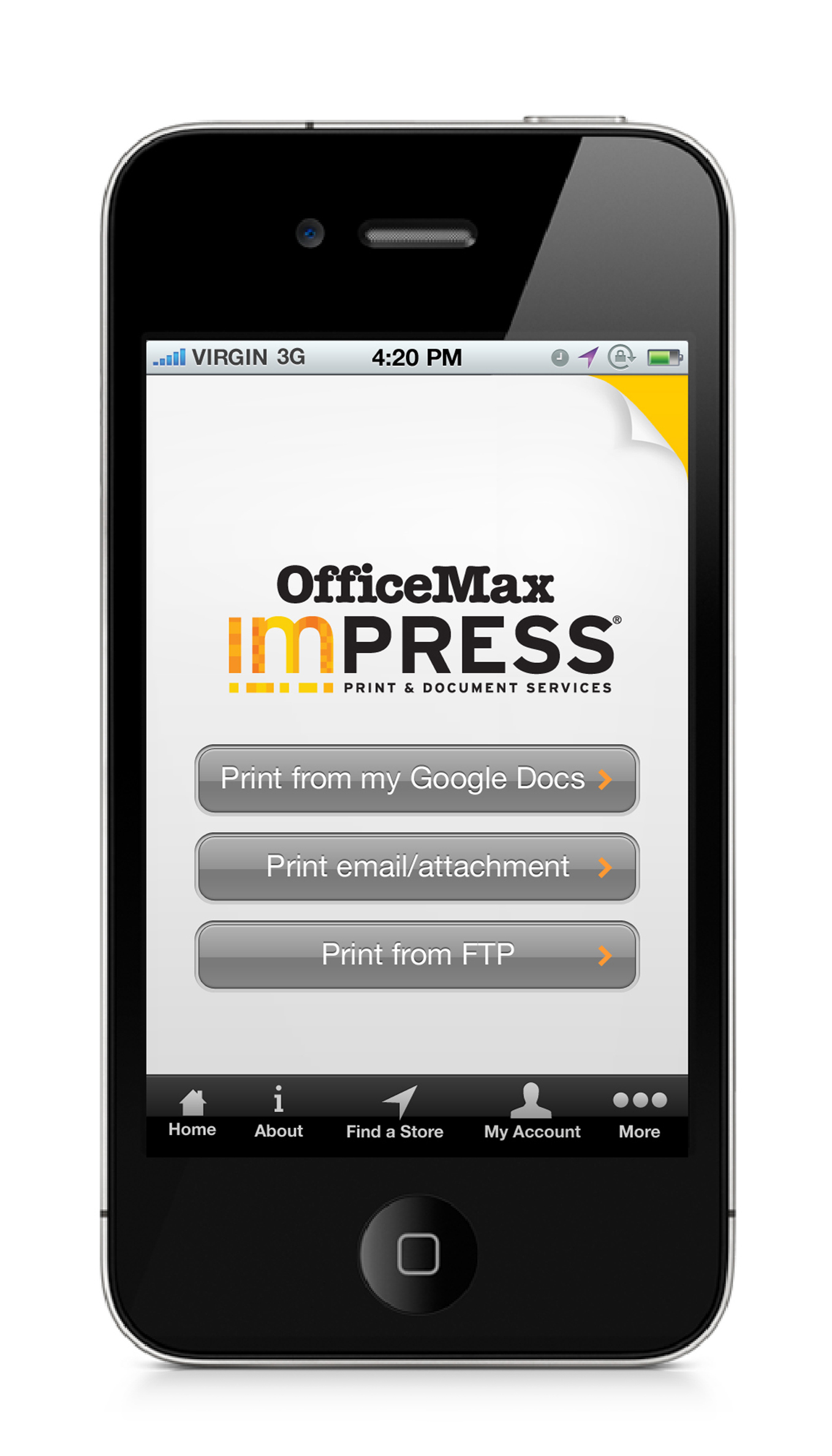 Impress Print Center
Access hundreds of printers across the nation from your smartphone with the OfficeMax Mobile Print Center App. This app lets you submit your personal or business documents directly to any OfficeMax ImPress® Print Center nationwide for a fast and simple solution to your printing needs.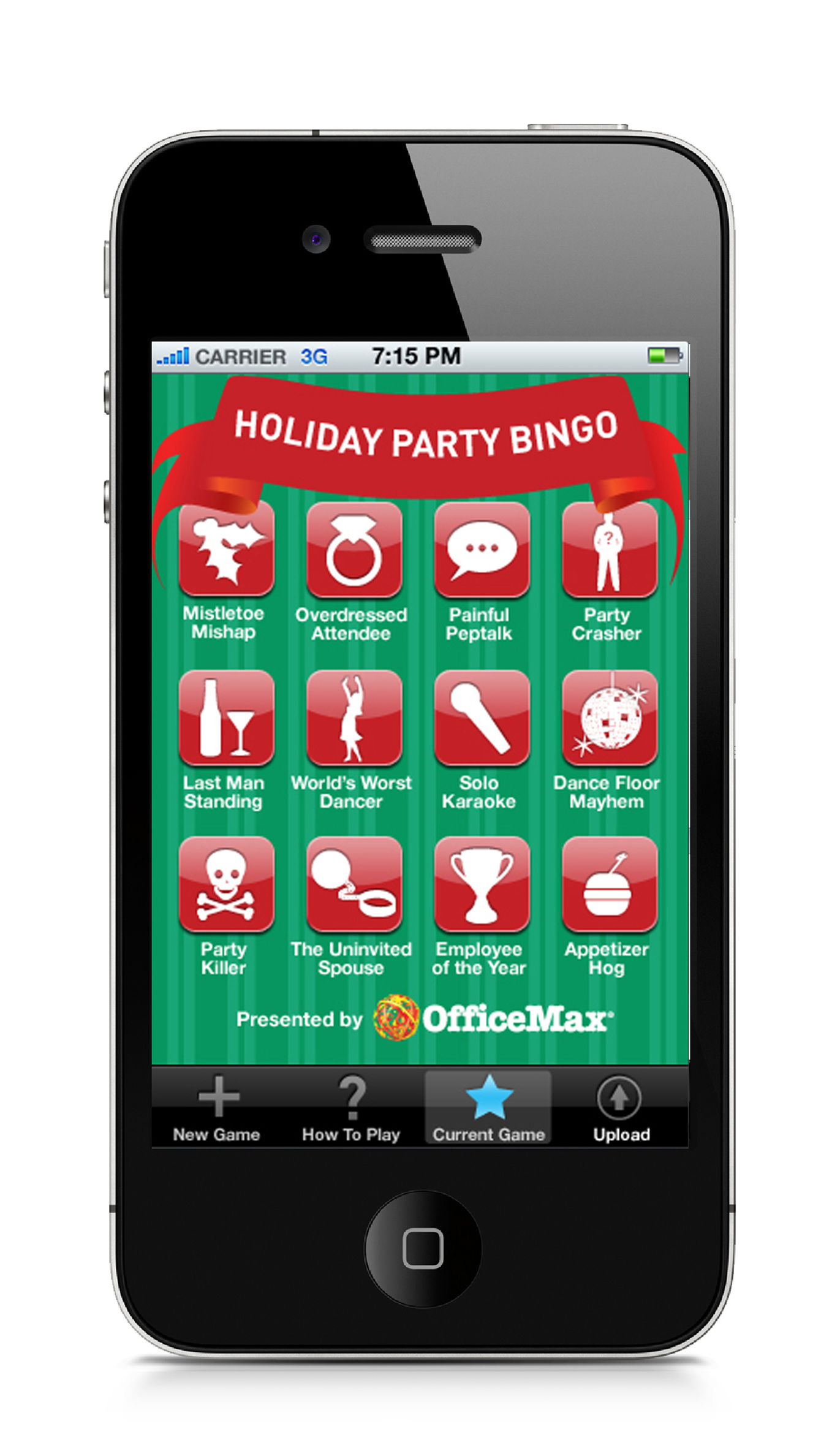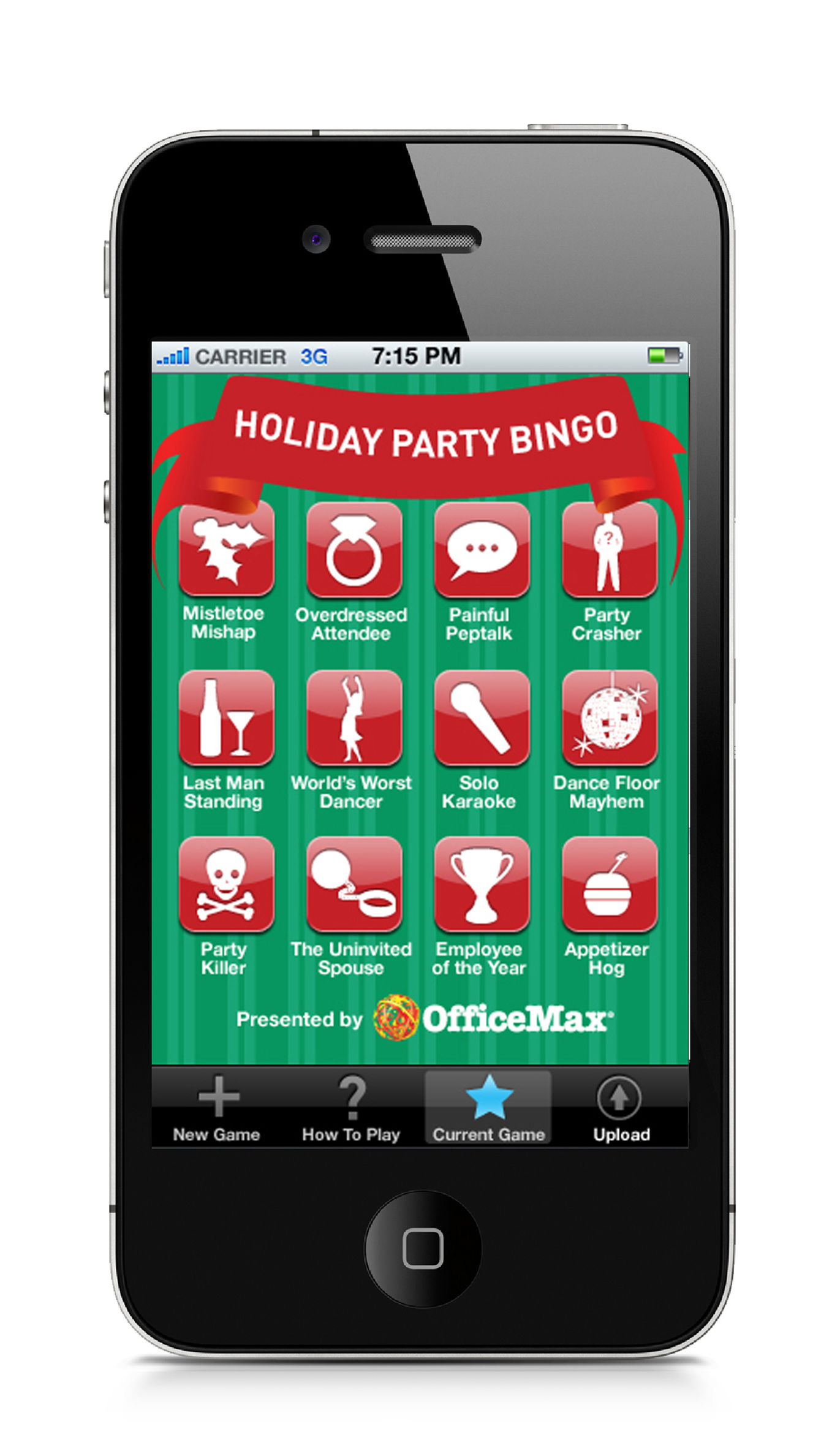 Holiday Party Bingo
The Appetizer King, the Uninvited Spouse, the Last Man Standing, every holiday office party has these legends. OfficeMax wanted to capture, tag and hang 'em up for all to see.