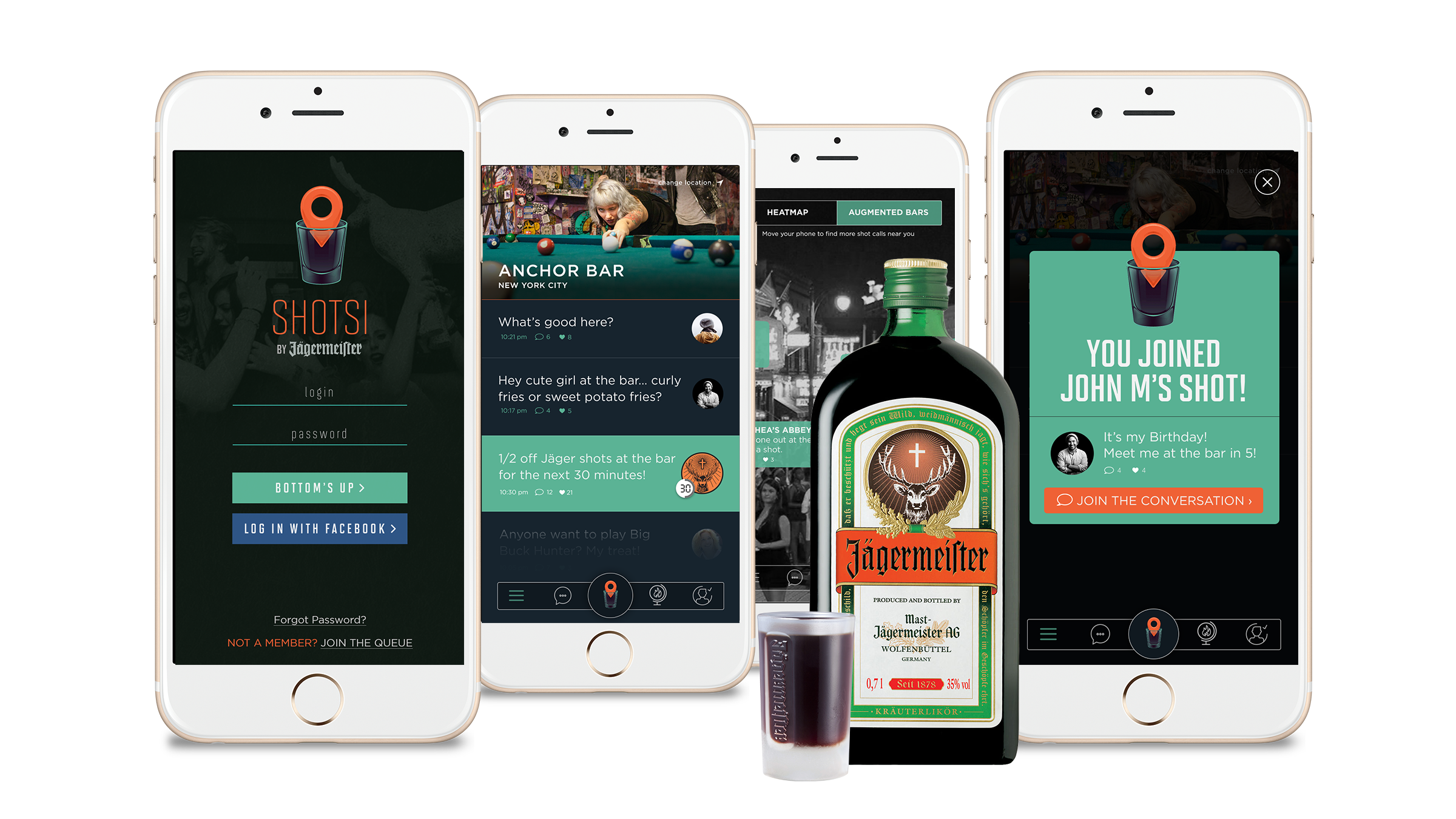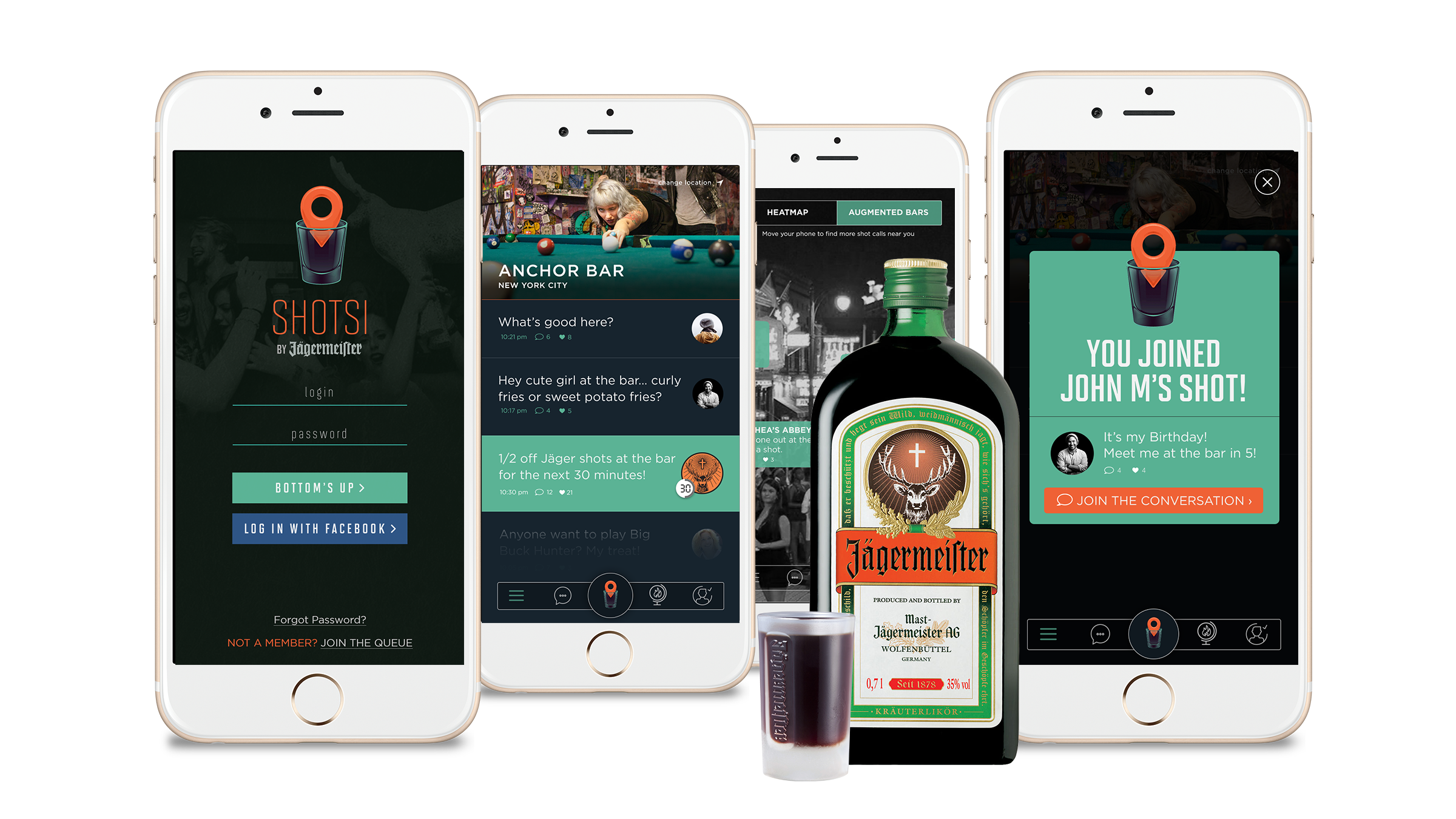 Jägermeister  |  Shotsi
The Problem: After 80-years at the top Jägermeister sales have started to decline. As a primarily shot-induced brand, they are quickly losing traction to flavored alcohol brands. How do you build awareness among Millennials in bars and encourage liquid to lips? 
The Insight: Millennials are looking for reasons to celebrate at the bar and are up for anything. 
The Solution: Empower Millennials to connect with one another at the bar using existing behaviors.
Meet the Shotsi app. It's like Tinder for party people.