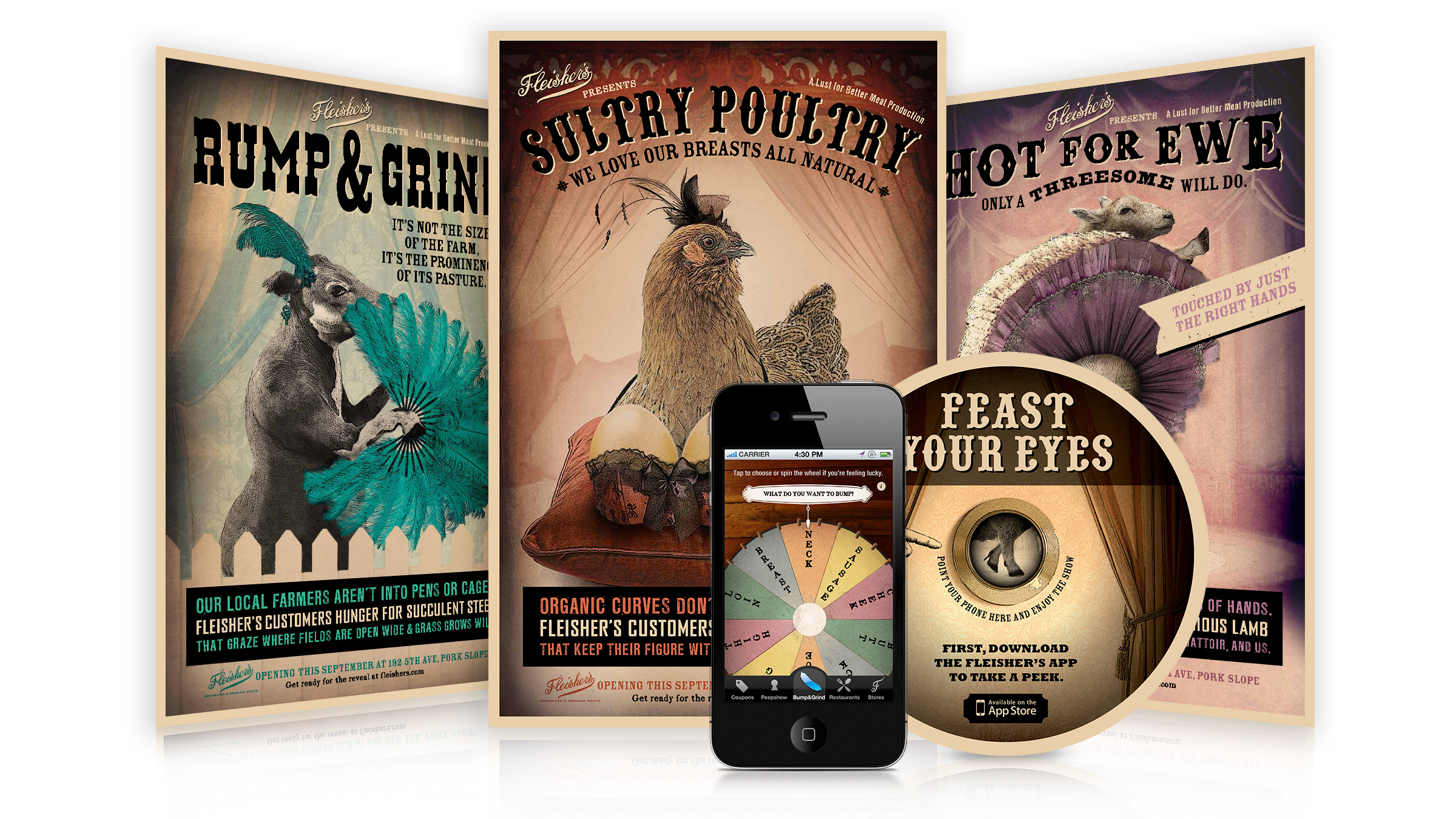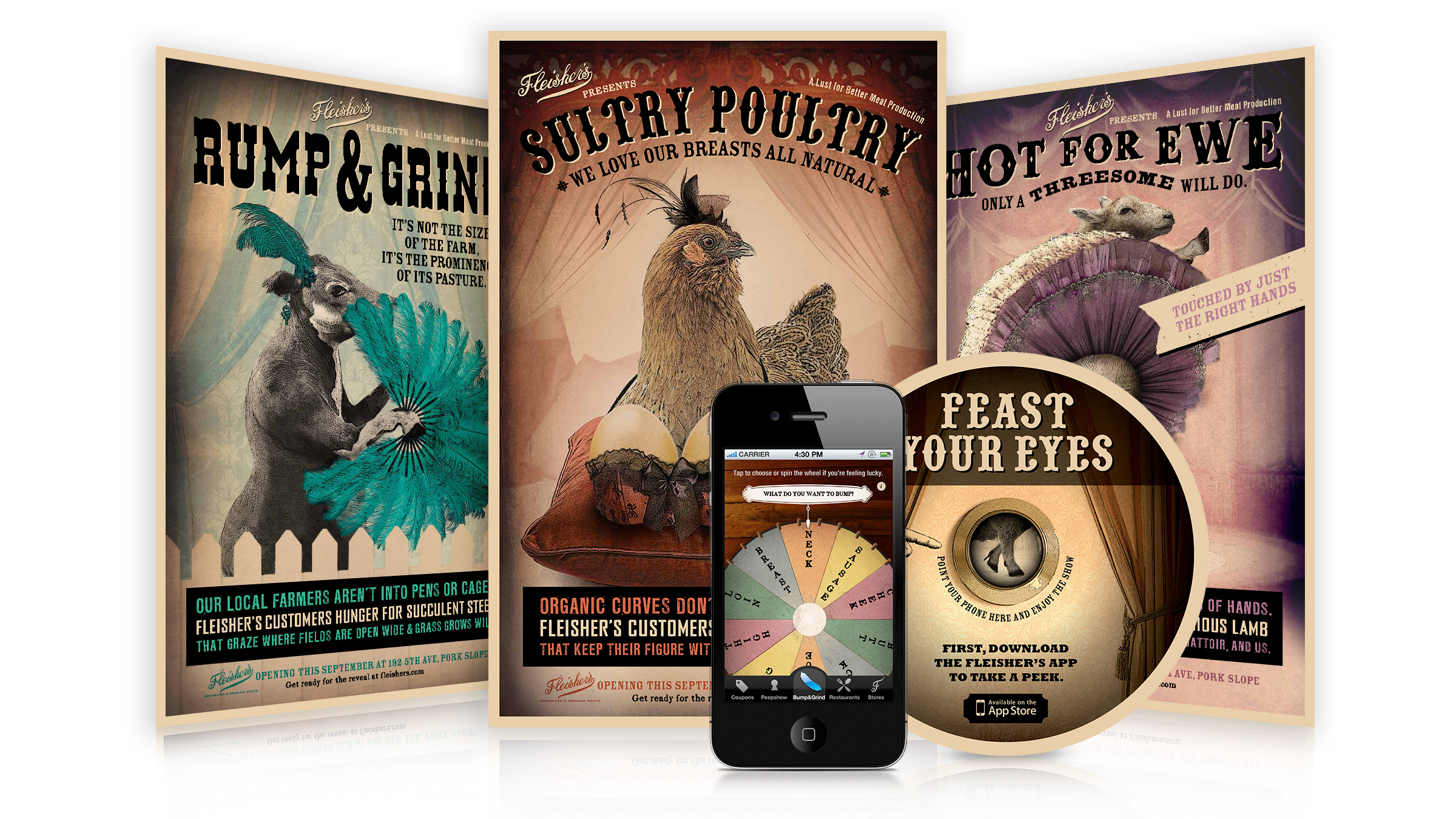 Fleisher's  |  "Lust For Better Meat"
PRINT, OOH, MOBILE APP, STOREFRONT PEEPSHOW
In celebration of their new Park Slope Brooklyn shop, Fleisher's Grass-Fed & Organic Meats bring their "Lust for Better Meat" to the neighborhood and to your iPhone. At Fleisher's, we're not afraid to show you everything. We put our meat on display because we're proud of it. We love our meat so much that we'll tell you anything you want to know about it. We're the exhibitionist of butcher shops. What meat aisles censor, we reveal. Meat is better when it's exposed.
2011 Creativity Top 20 Most Viewed
Communication Arts Annual – 2012
Featured in Luerzer's Archive – April 2012
Featured in New York Times article
Posters
The posters highlight Fleisher's core values, revealing an organic, grass-fed, all-natural message. They grab your attention with a burlesque theme and announce the opening of the new Fleisher's store location in Brooklyn.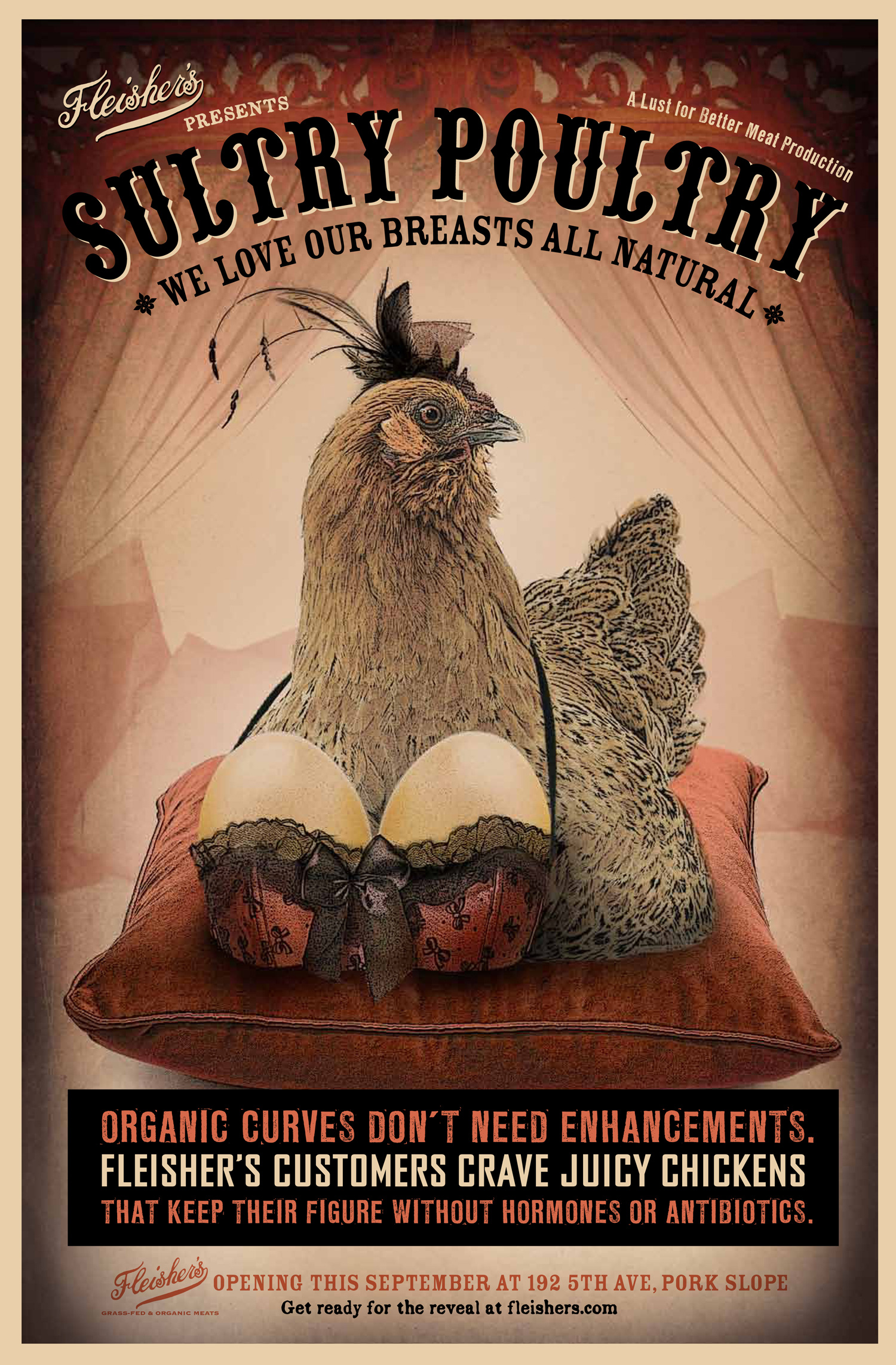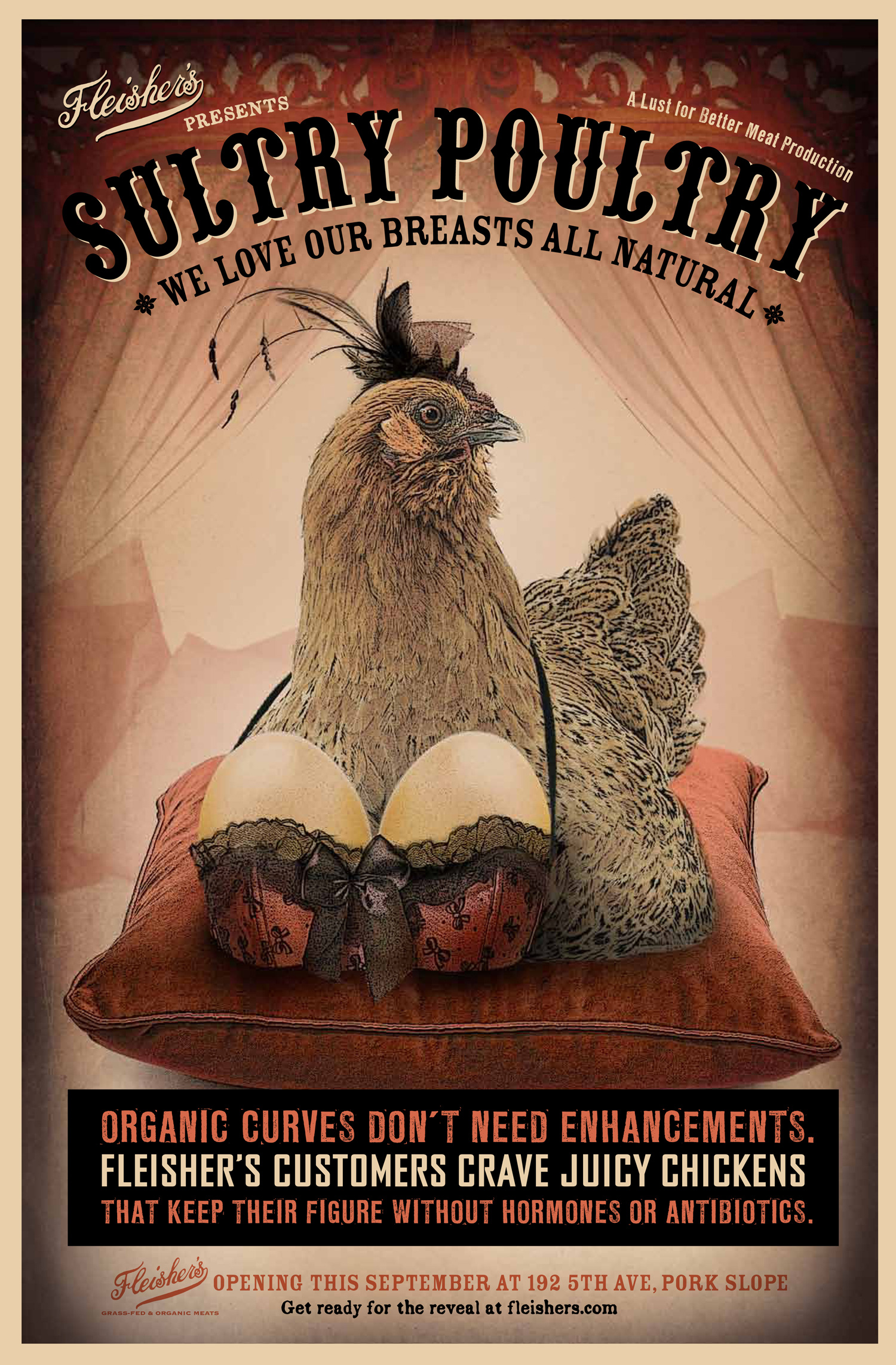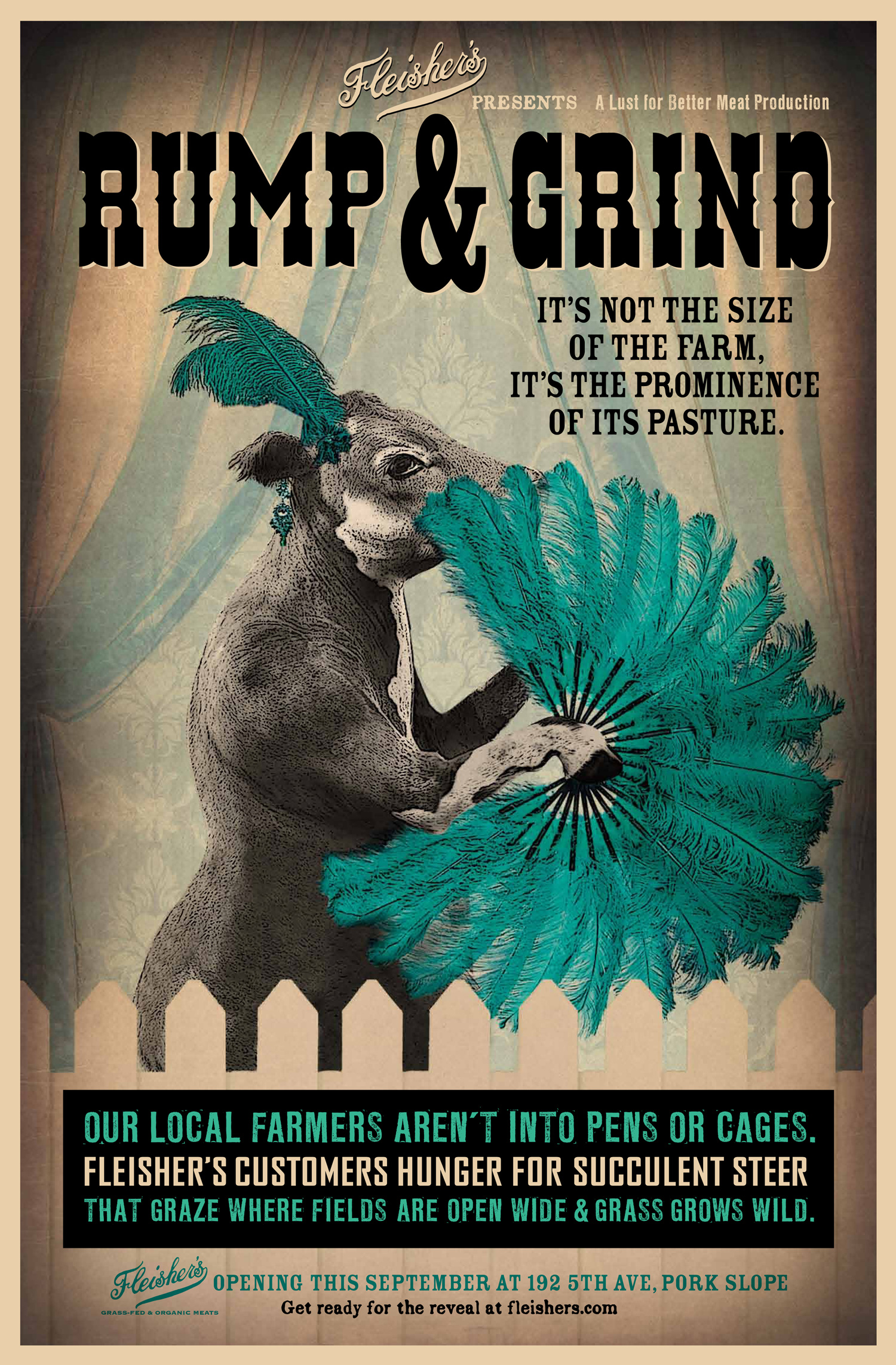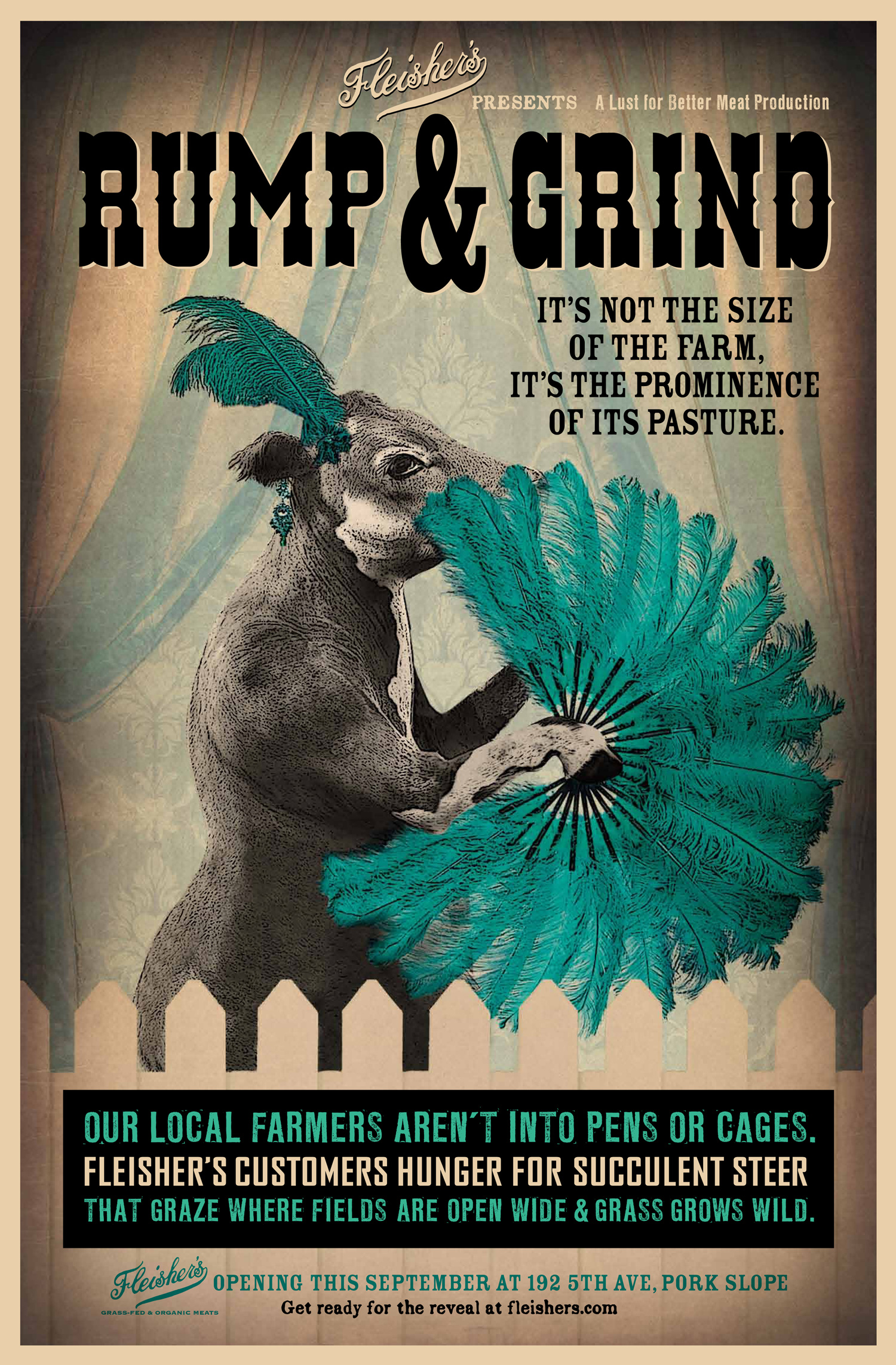 Mobile App
Step right up to Fleisher's Grass-Fed & Organic Meats App, where you can take our meat for a spin, 
claim a piece of your own, and Bump your meat with friends to earn discounts and coupons at 
Fleisher's locations. Share your meat conquests out to Facebook and get a glimpse at who's bumping 
whom and with what cut of meat.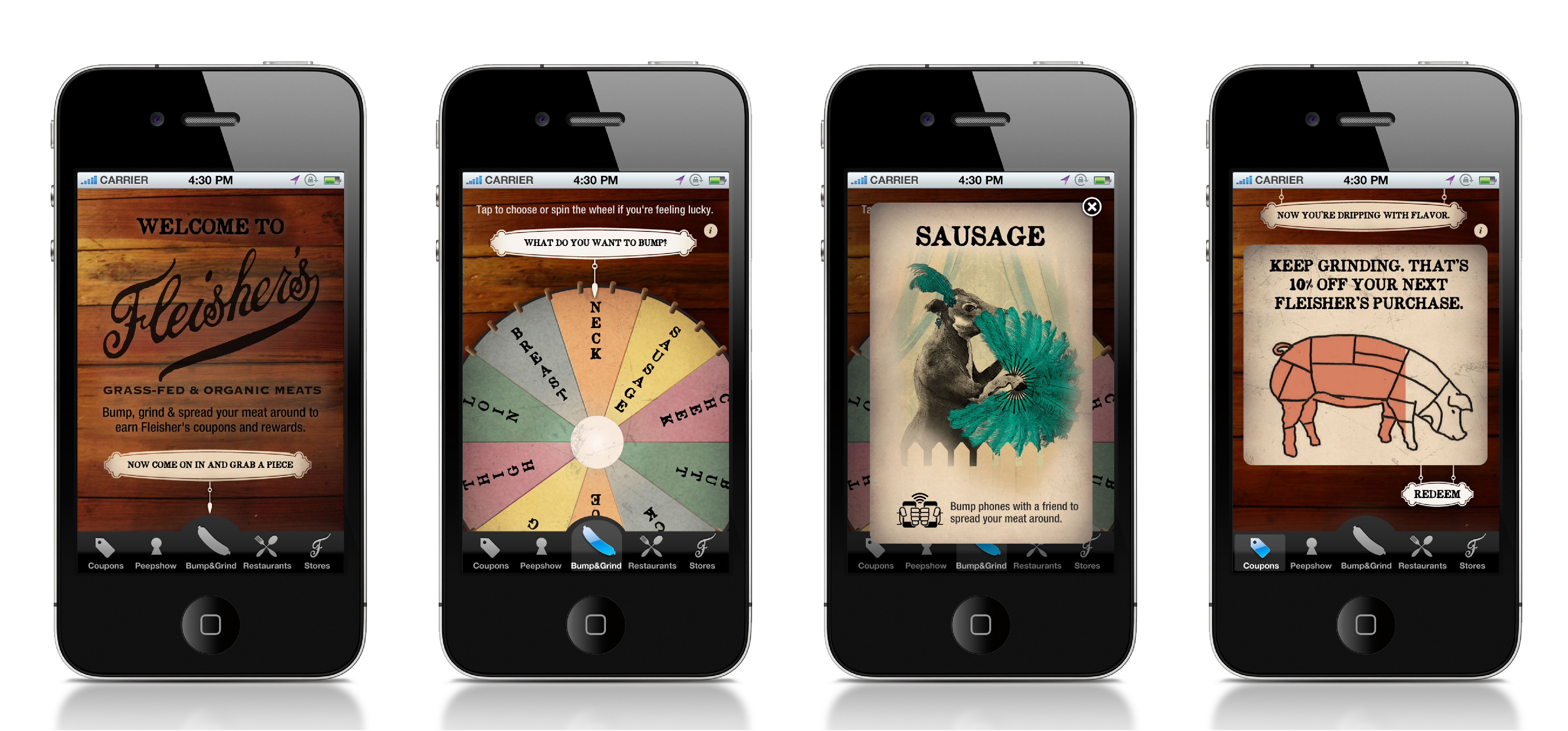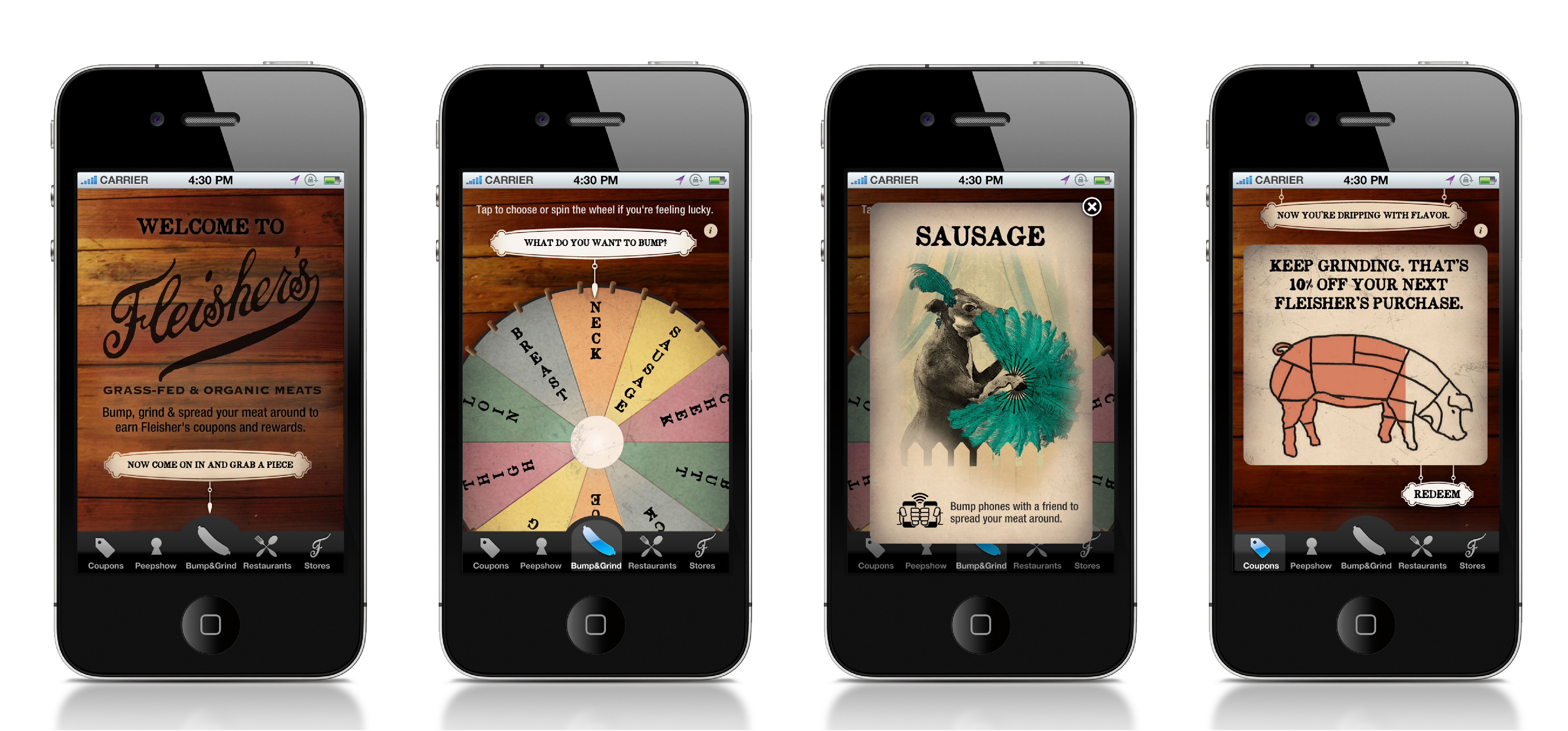 Storefront Peepshow
The peepshow begins after the store closes. In keeping with the burlesque theme, peepholes on the storefront entice passersby to stop in their tracks and take a peek. Since Fleisher's makes dog treats, there is a peephole with a "doggy view" which showcased views of rotisserie chickens roasting on a spit.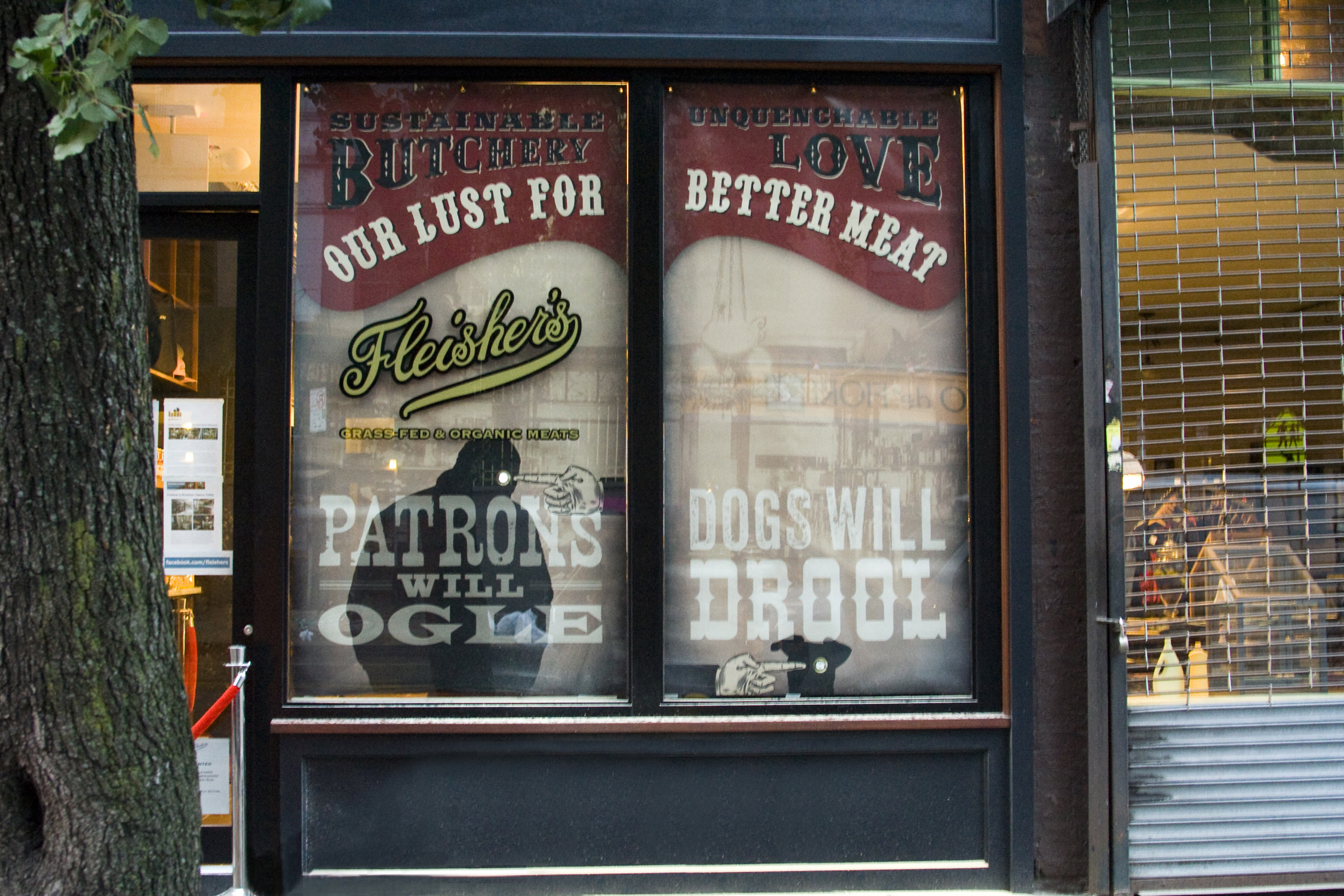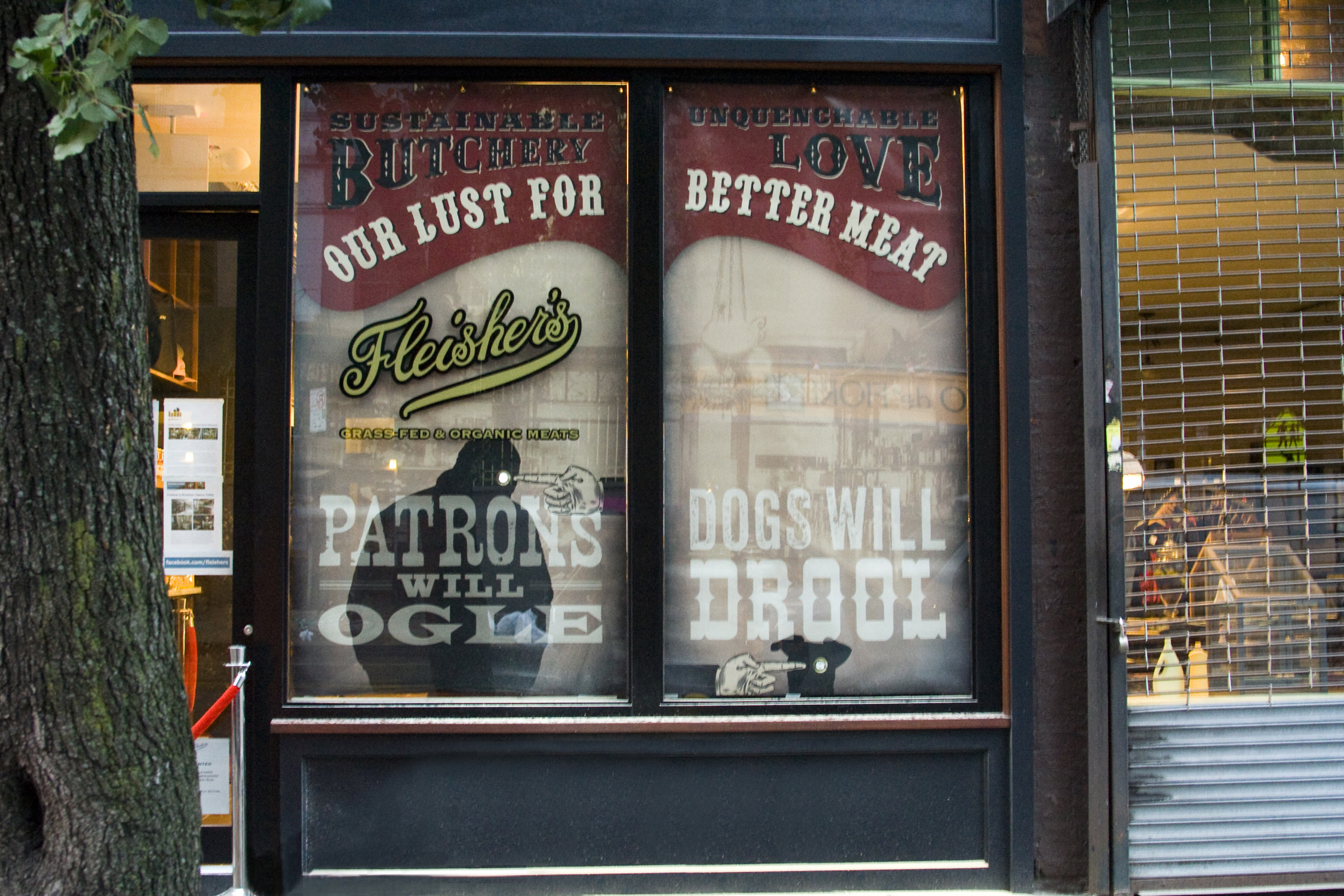 Mobile Peepshow
Stickers prompting locals to download the app were plastered all over Park Slope, Brooklyn. Utilizing image recognition through the app's Peepshow section, the app uses the phone's geolocation to reveal a unique peepshow based on where you are.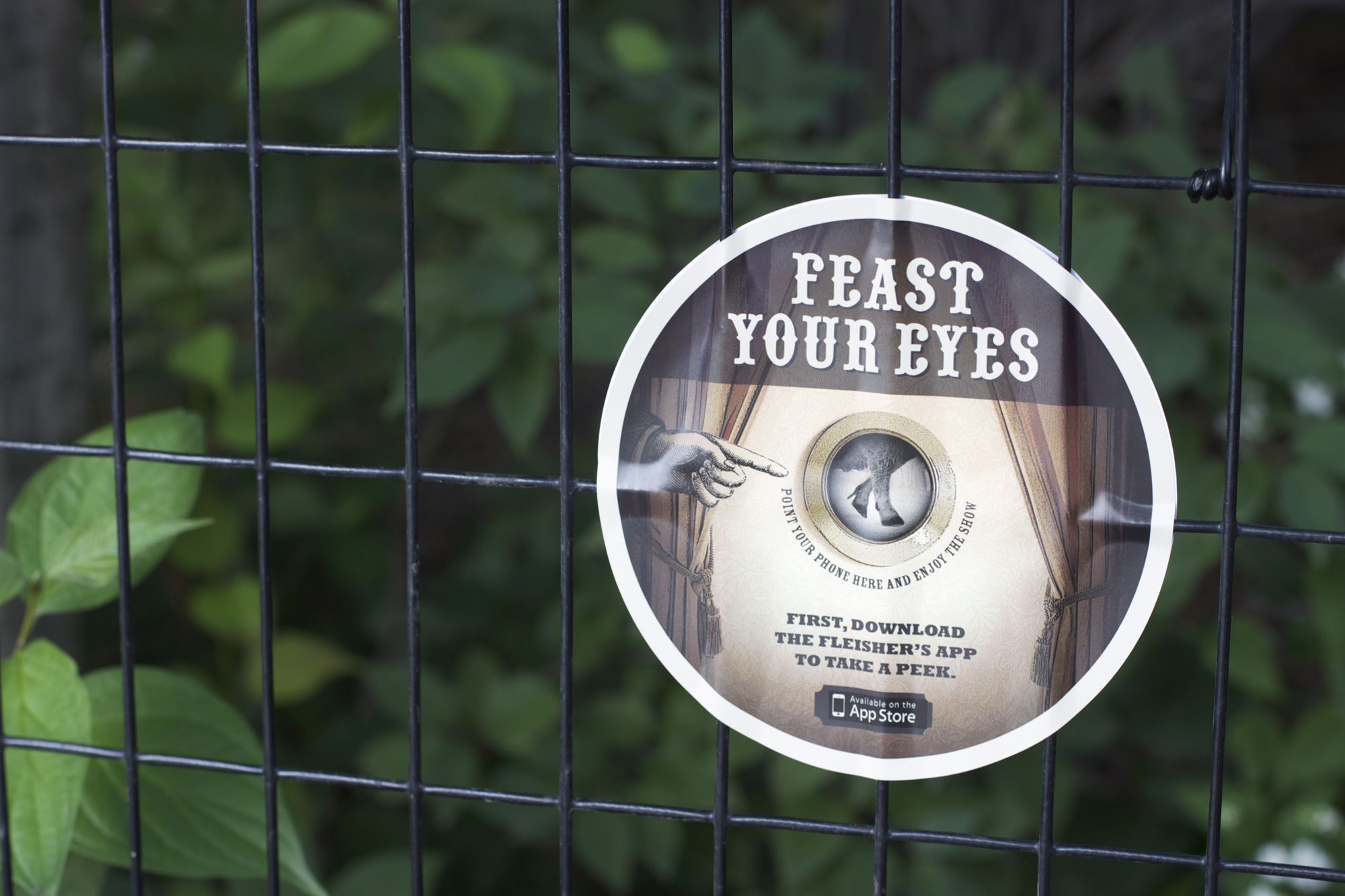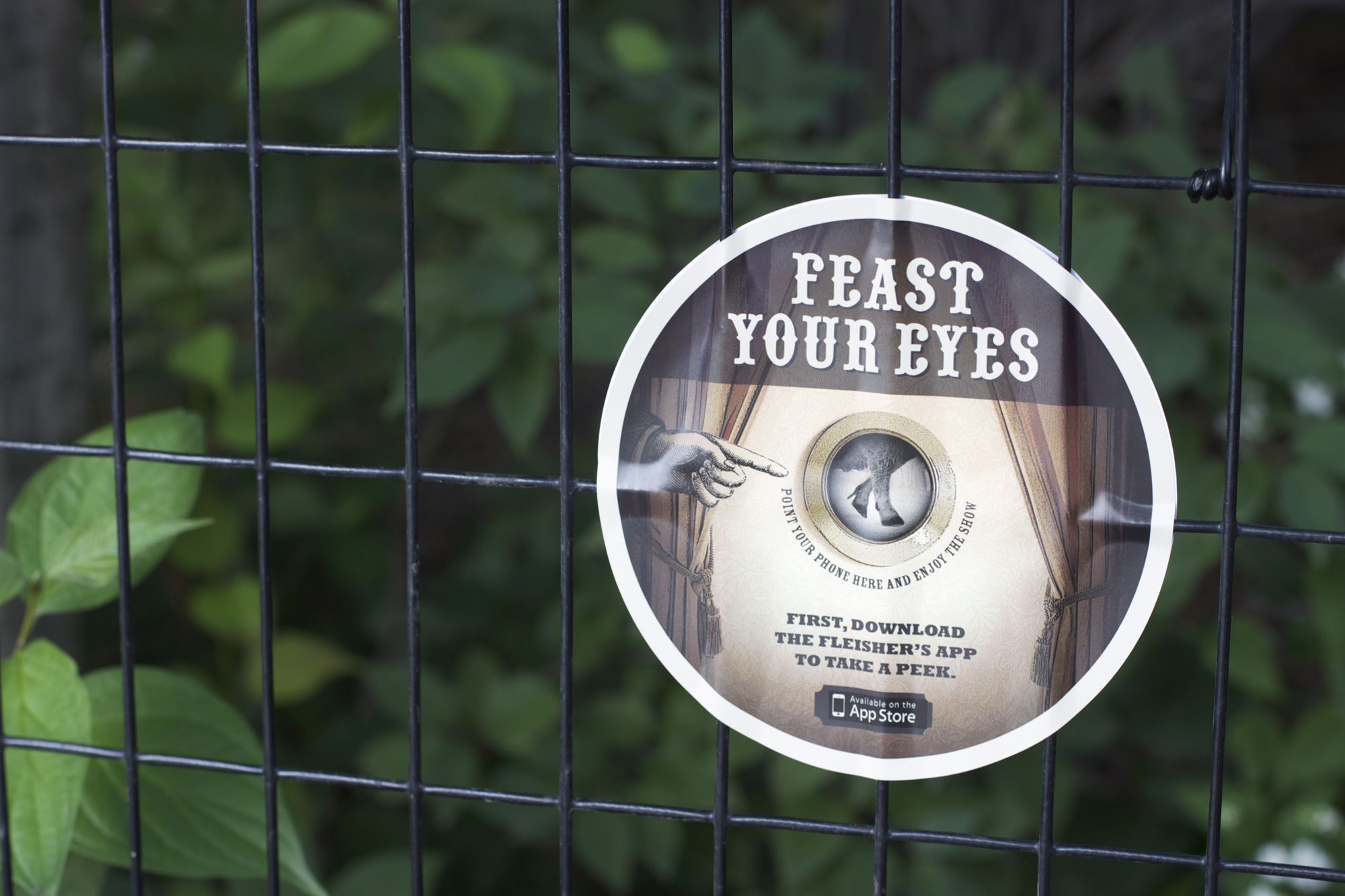 Results
• Largest first day turnout in history
• 20% increase in average order
• 60% mobile app adoption