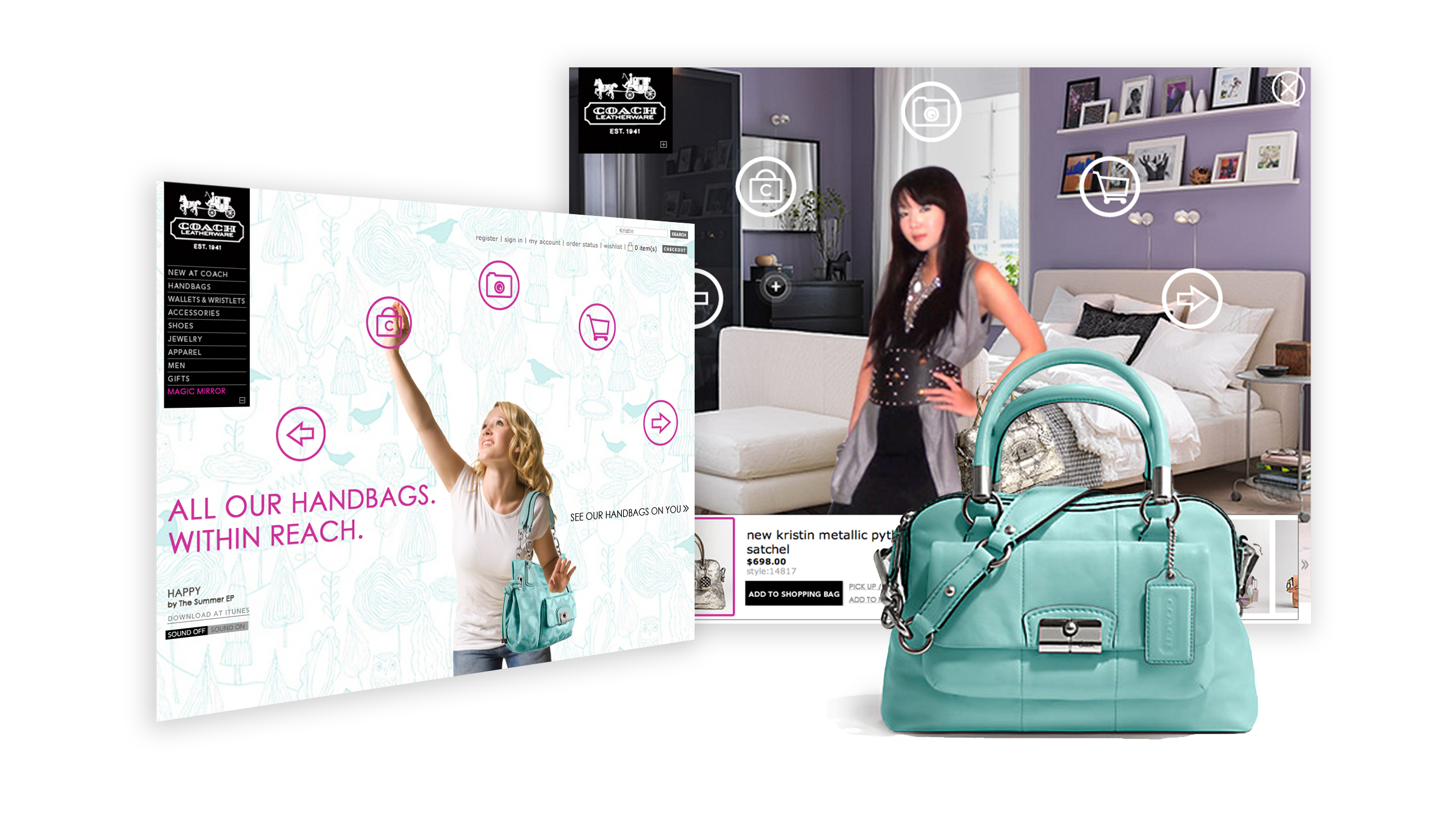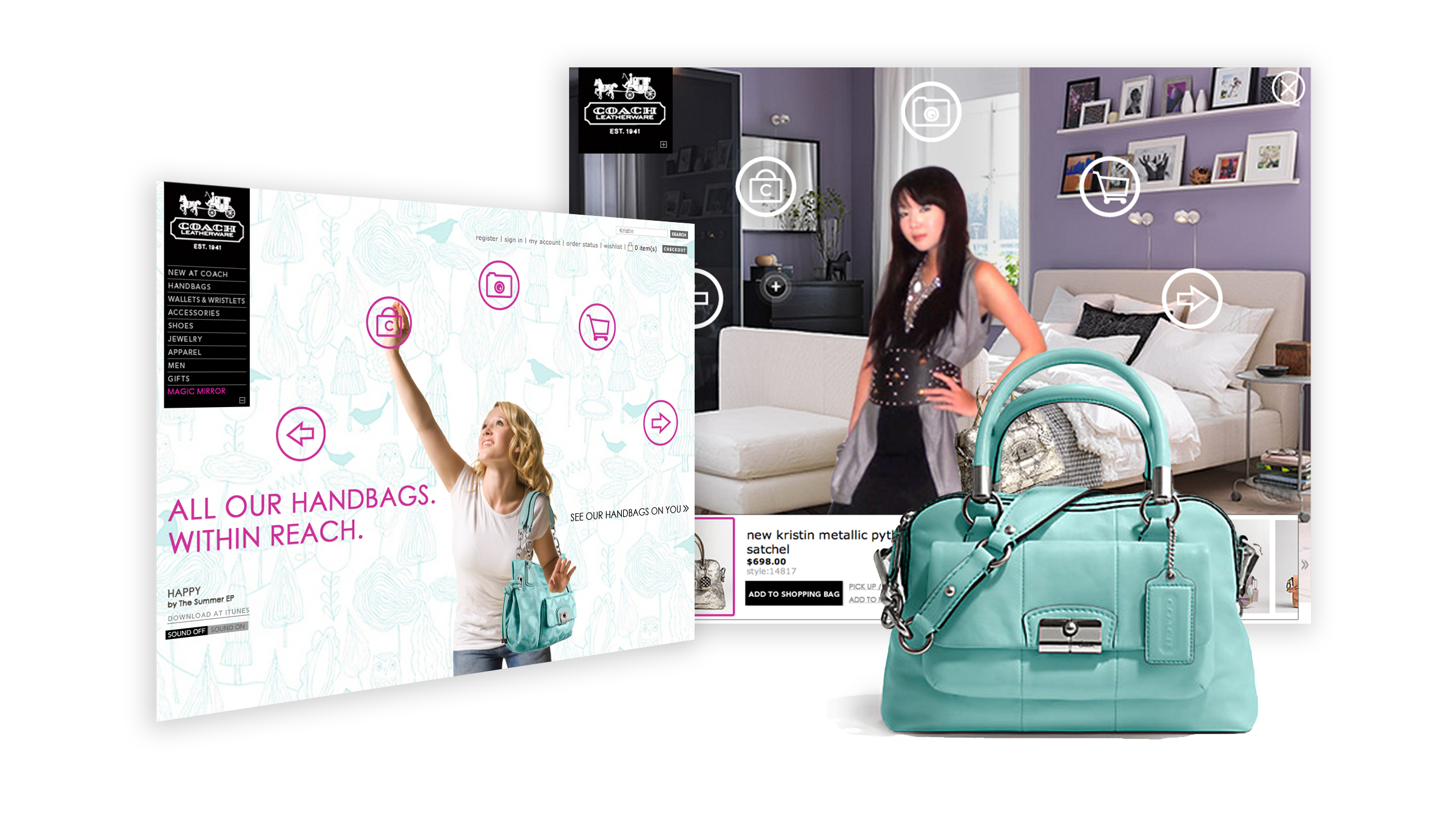 Coach  |  Coach Cam
INTERACTIVE WEBSITE EXPERIENCE
Coach tasked us with designing and implementing a Coach.com tool and online experience that allows users to personalize their shopping experience by trying on a Coach handbag. We were asked to drive brand consideration and purchase intent, while making the experience something that consumers would want to share with their peers on social networking sites like Facebook and Skype.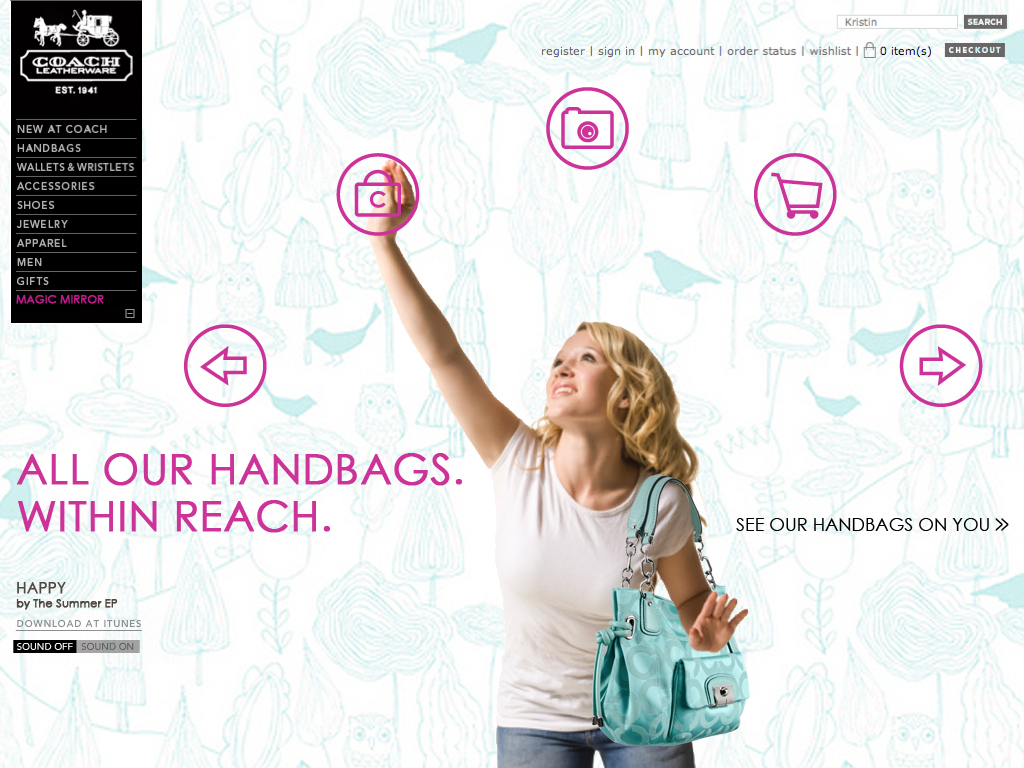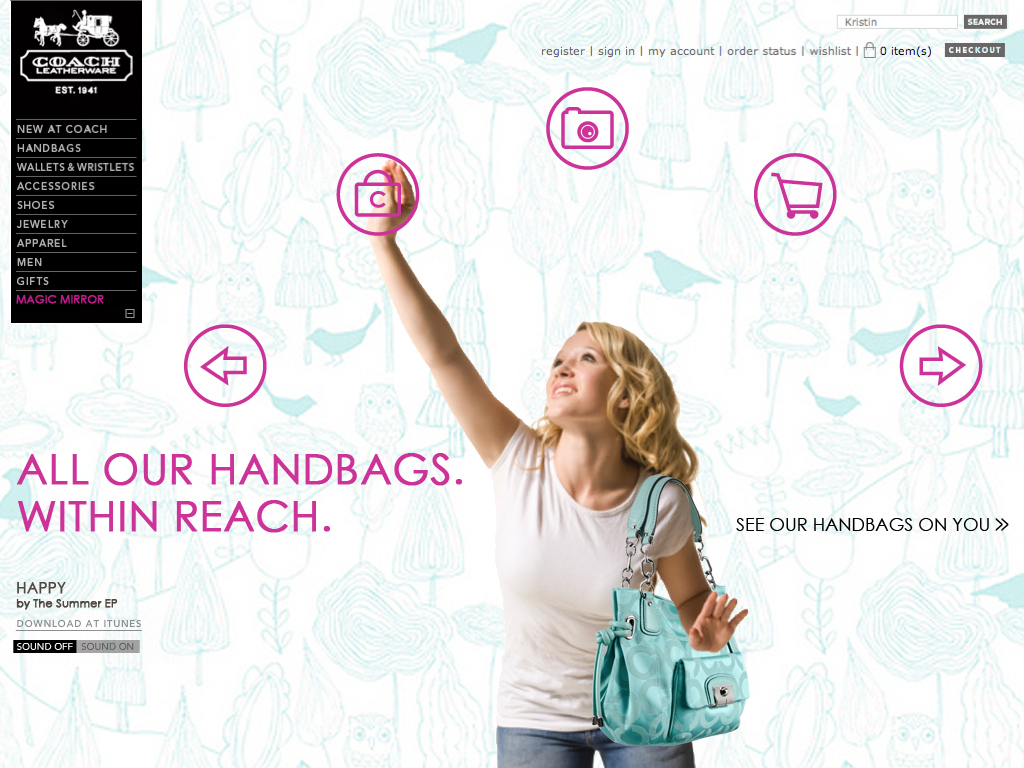 Home Page
Get your hands on Coach at home. Using just your webcam, you can try on handbags at Coach.com, then take snapshots for sharing and even look into detailed imagery of the bags themselves. This idea gets you interacting with Coach in a very physical way and provides a fun, engaging way to share the experience.
Intro
In the intro, users are prompted to make sure their webcams are turned on.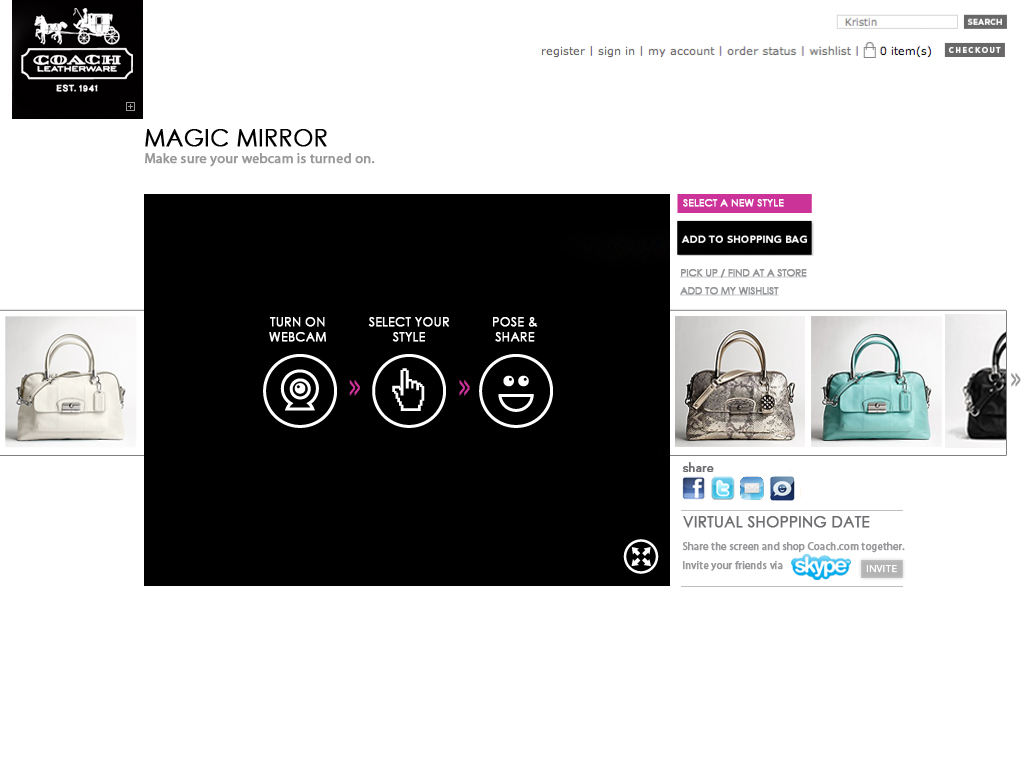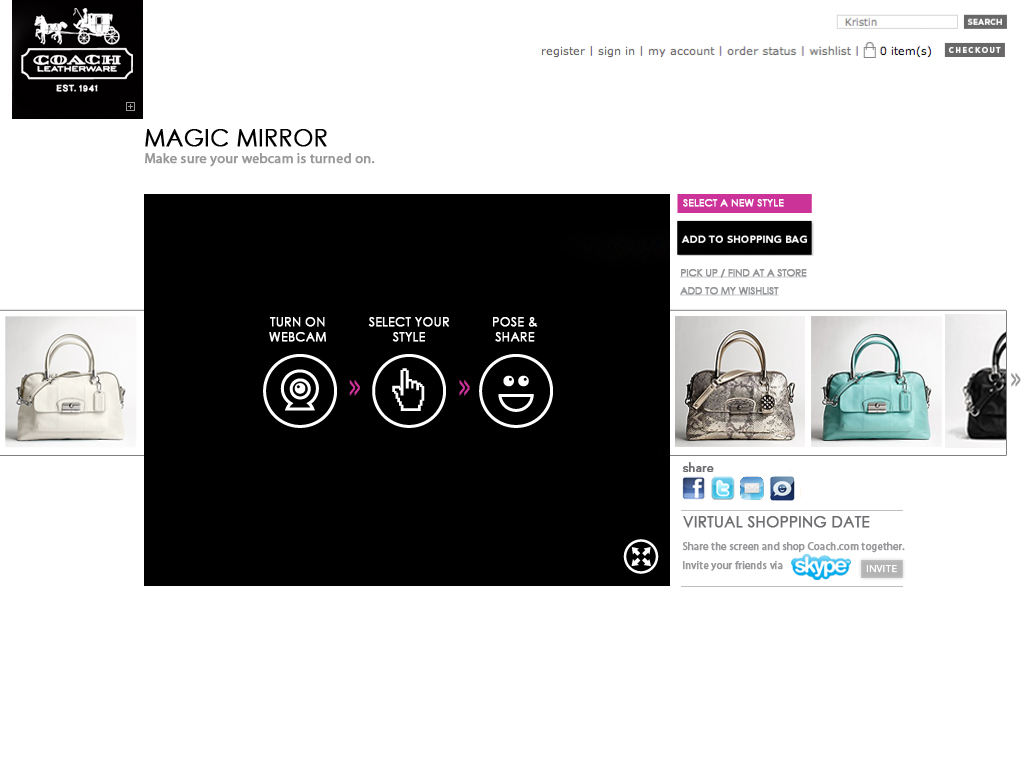 Webcam On
Once accessed, users were prompted to pose as though they were holding the selected purse.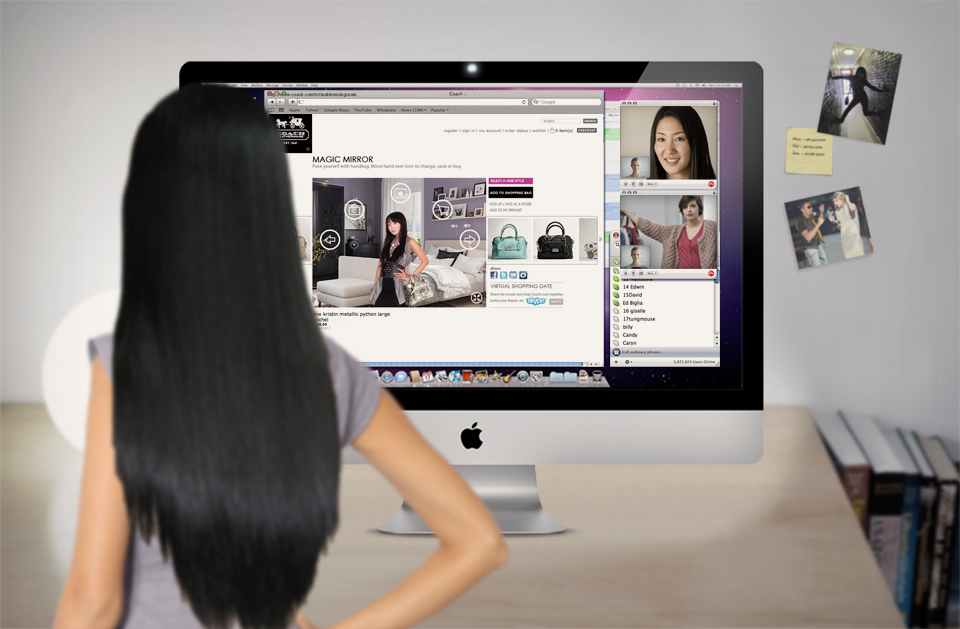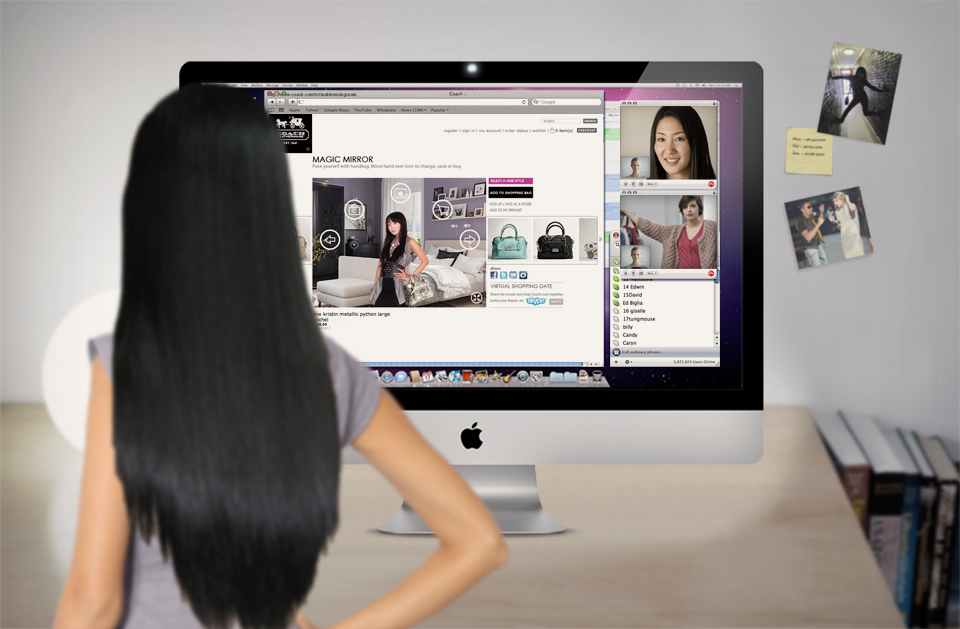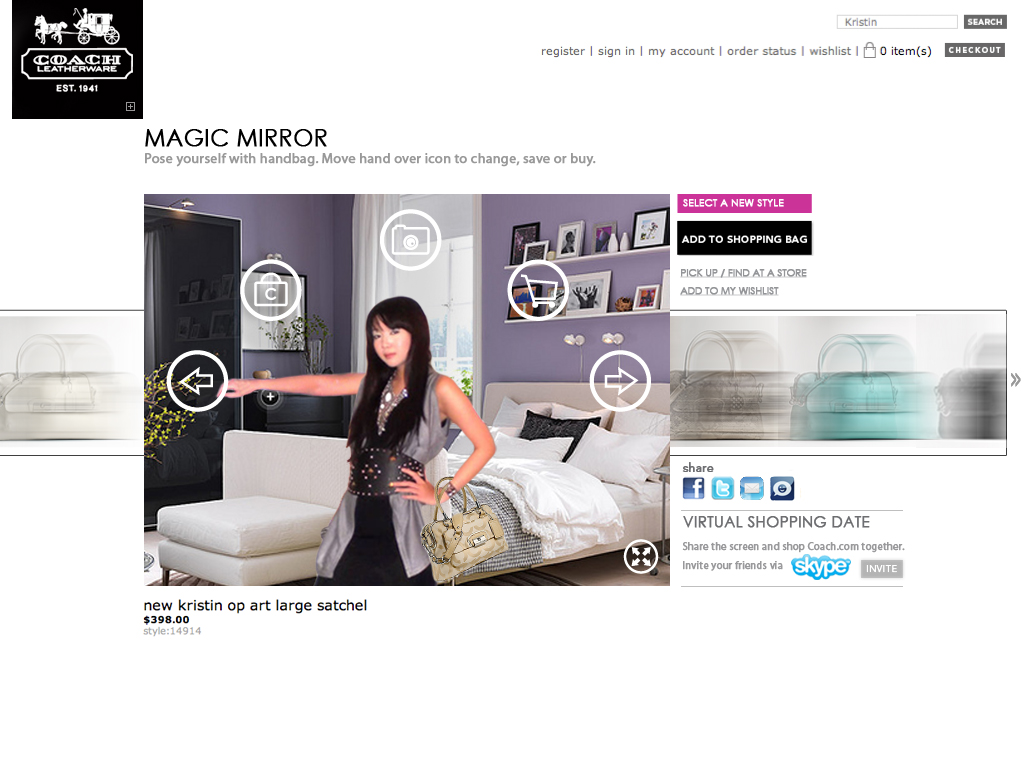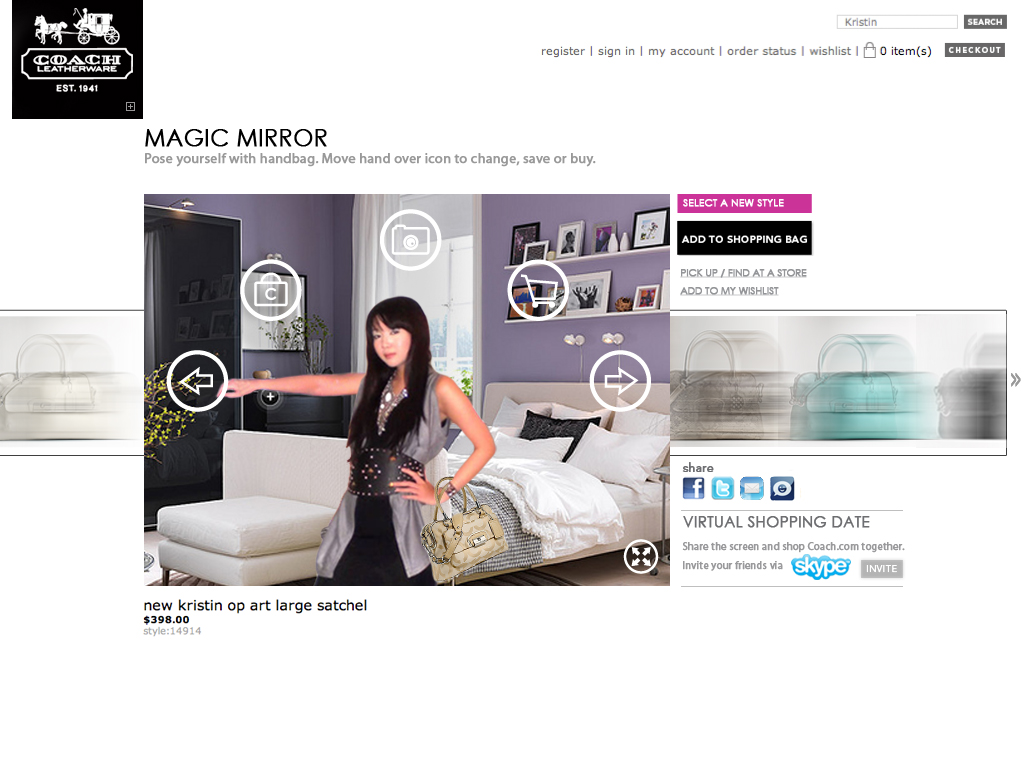 Navigation
Users stood back from their computers in order to virtually try on bags. Rather than forcing users to go back and forth between posing and their keyboards, we created a unique experience that used body recognition to navigate through different purses, take photos while posing, share socially, and add items to the shopping cart.
Full Screen
To create an experience that users could become really engaged in, we created an alternate full screen mode