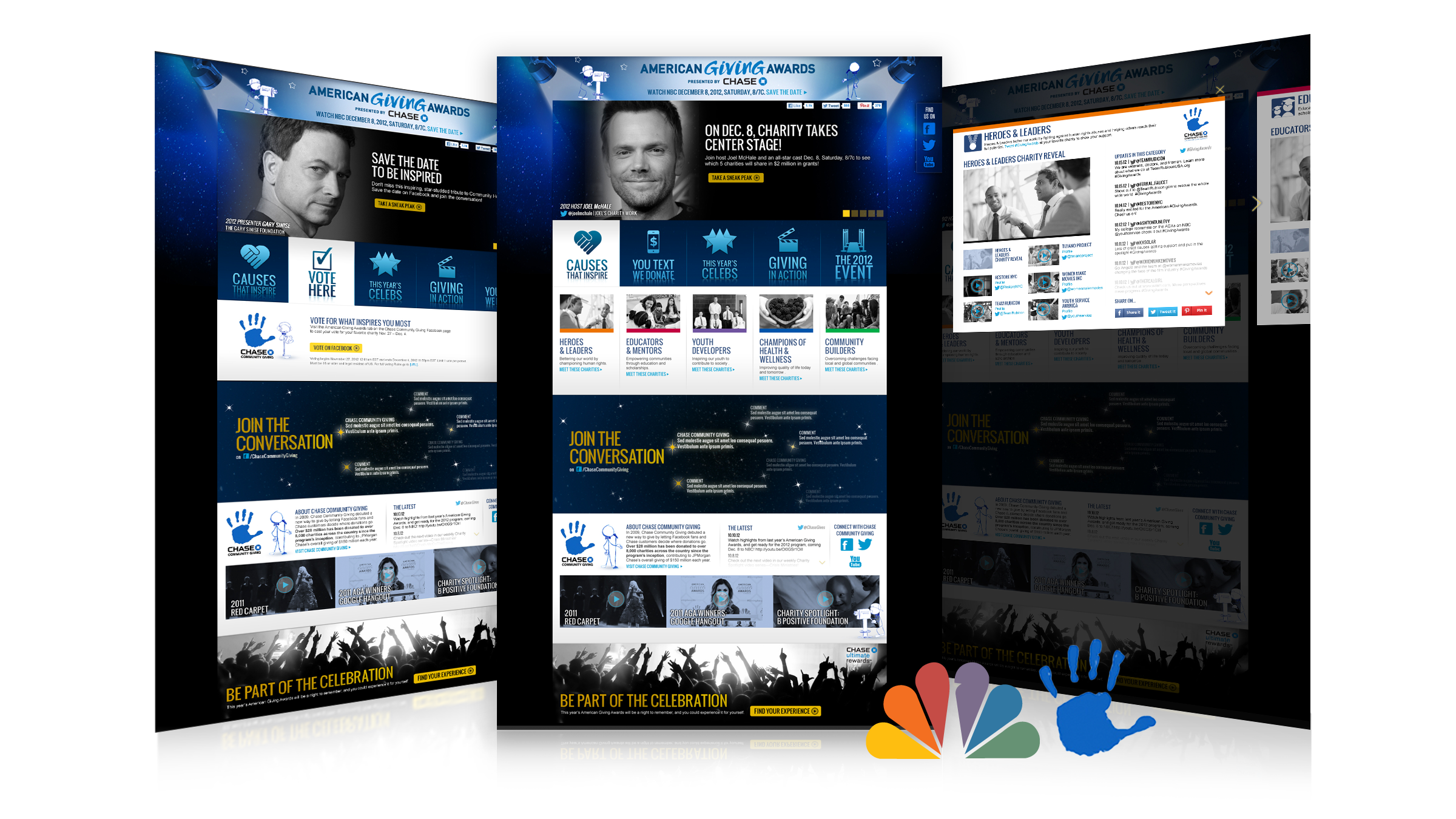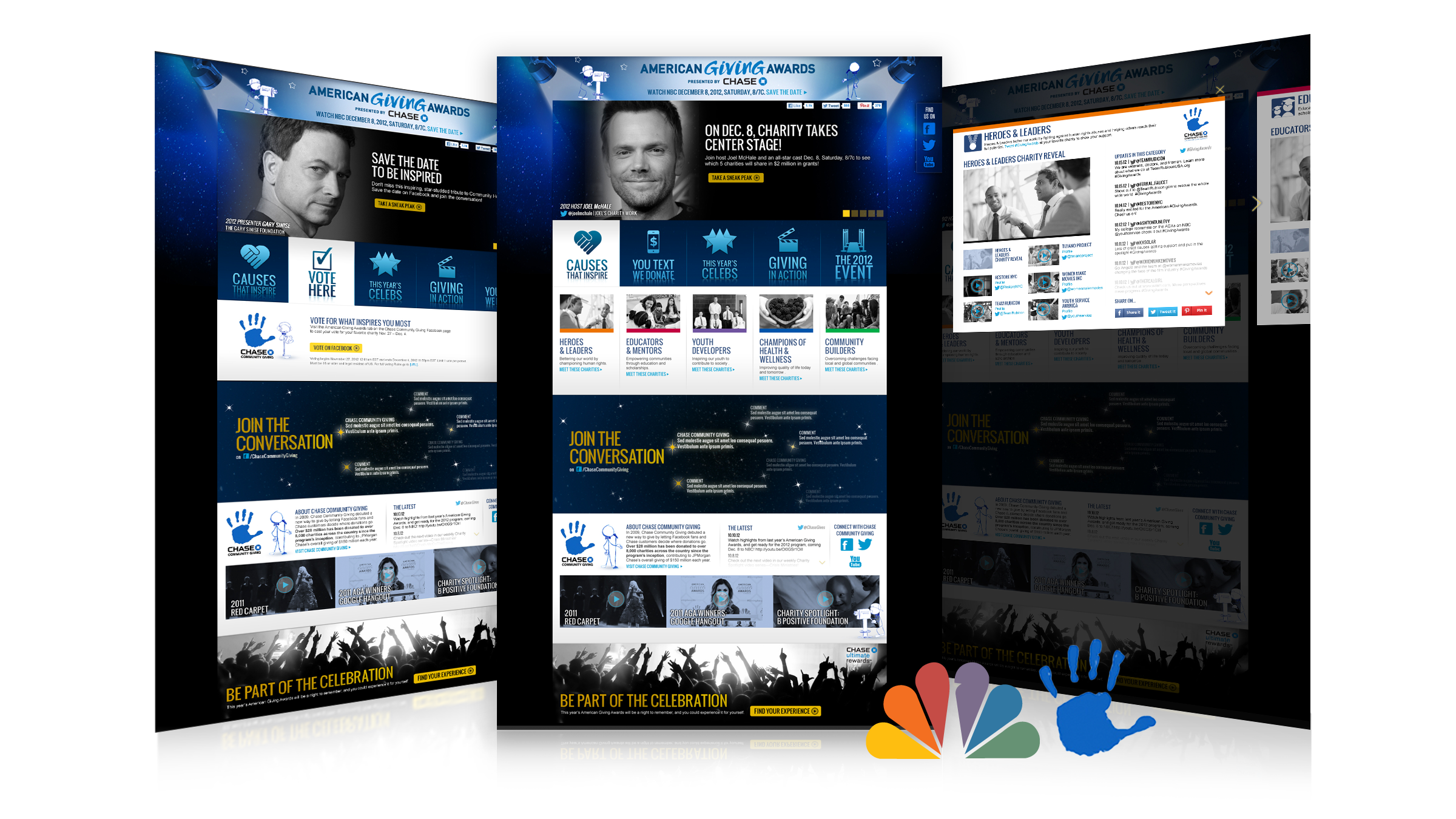 Chase & NBC  |  American Giving Awards
Chase is the presenting sponsor of the American Giving Awards, a prime-time gala event that lets voters award $2 million to worthy charities in a star studded night. We were tasked by Chase to develop a destination on NBC.com that amplified the excitement and power of the event to increase viewership of the live broadcast. 
But, since December is the traditional time for retailers and charities to bombard the world with giving-related messaging, it was hard to get people's attention. 
Solution
To cut through the clutter, we reframed the way we talked about the American Giving Awards: from a charity event to a star-studded night of entertainment with a charity component. 
Through our experience, visitors left not only thinking that the AGAs were worth tuning in to, but that their vote could have a million dollar impact on a million dollar night.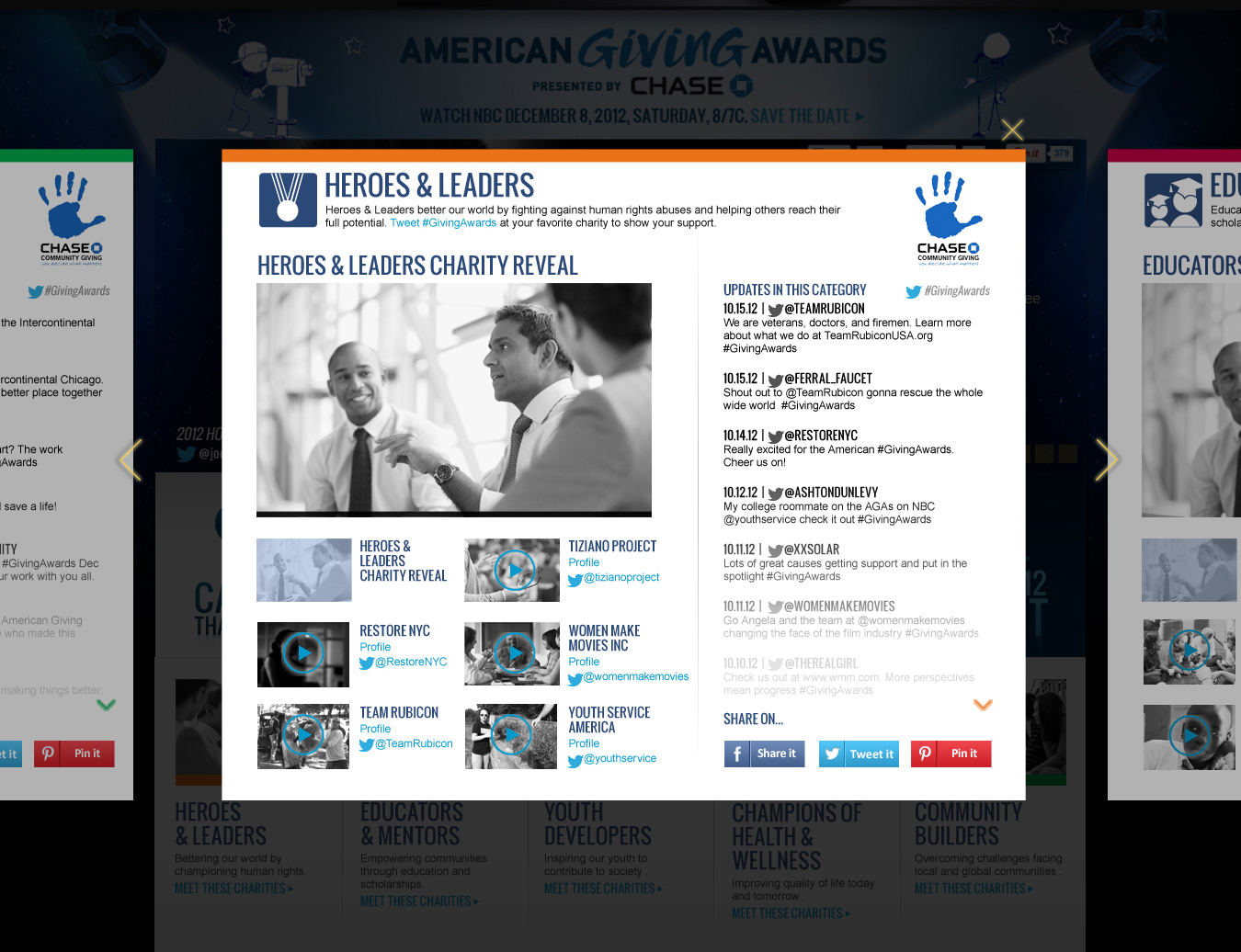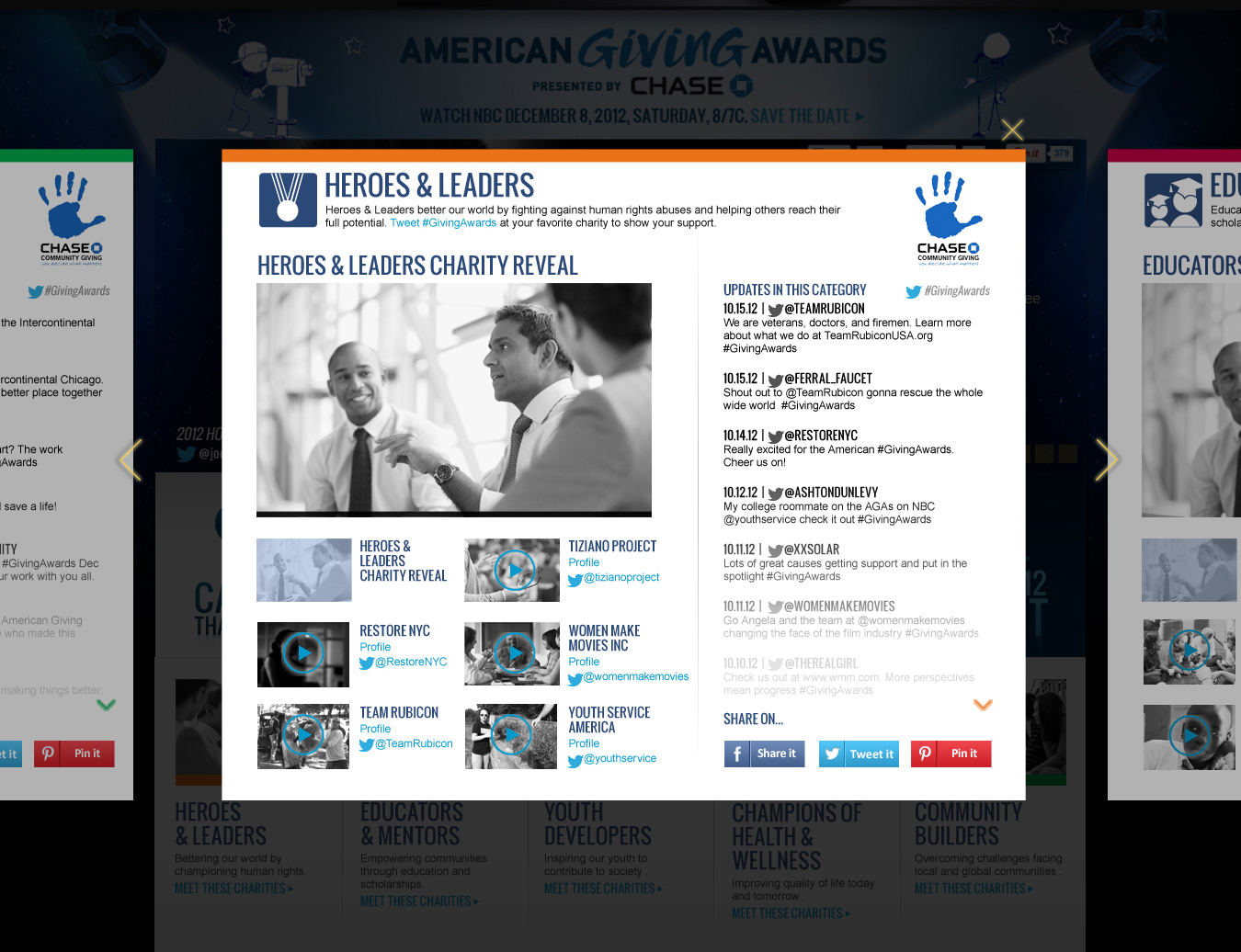 Results
 Exceeded viewership of AGA event on NBC from last year 
Site engagement - 71k+ website visits; 145k+ FB app visits; 38k new FB likes; 9.3MM ad impressions 
Awareness and exposure of the charities - 40k votes driven from our experience