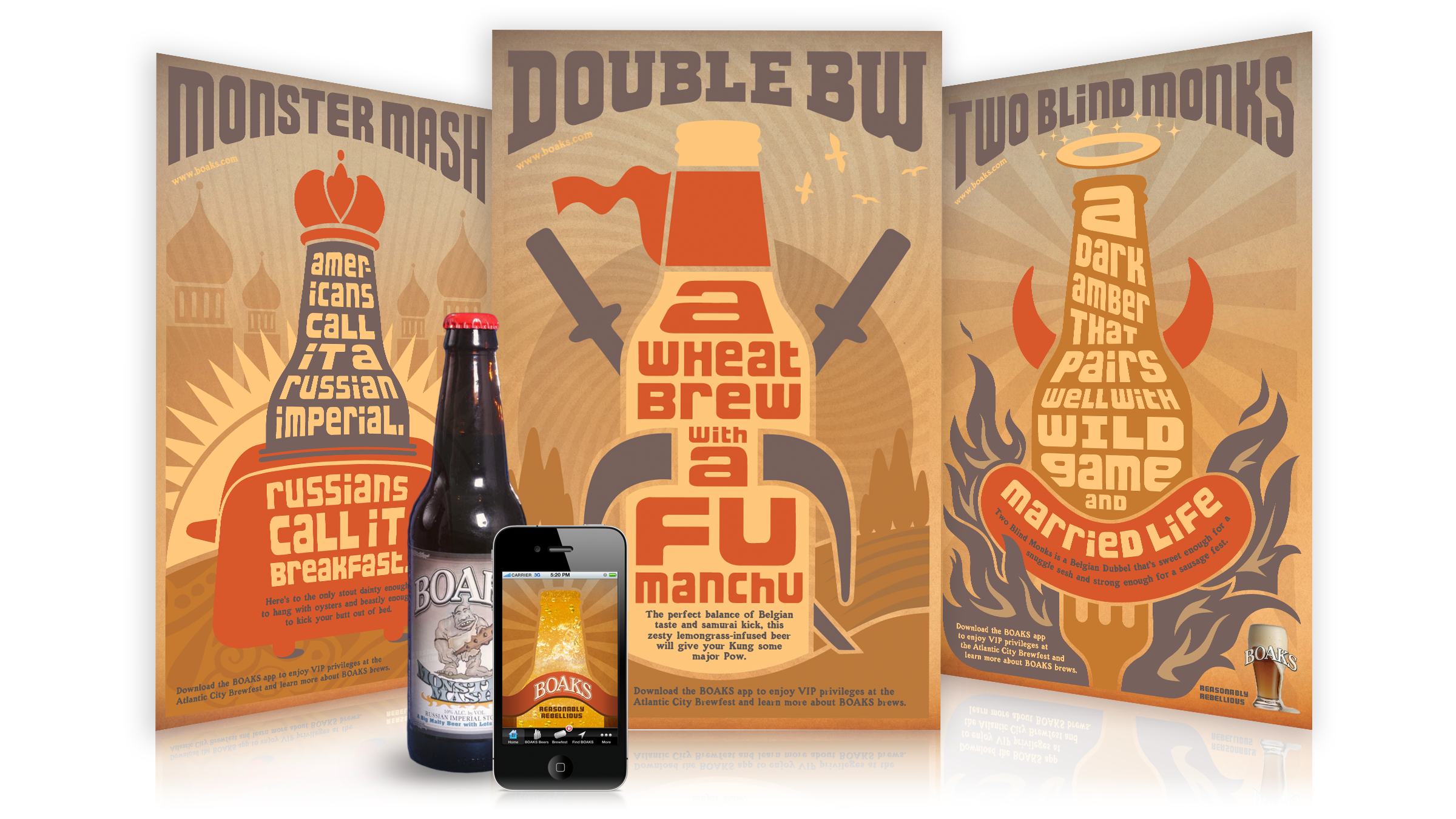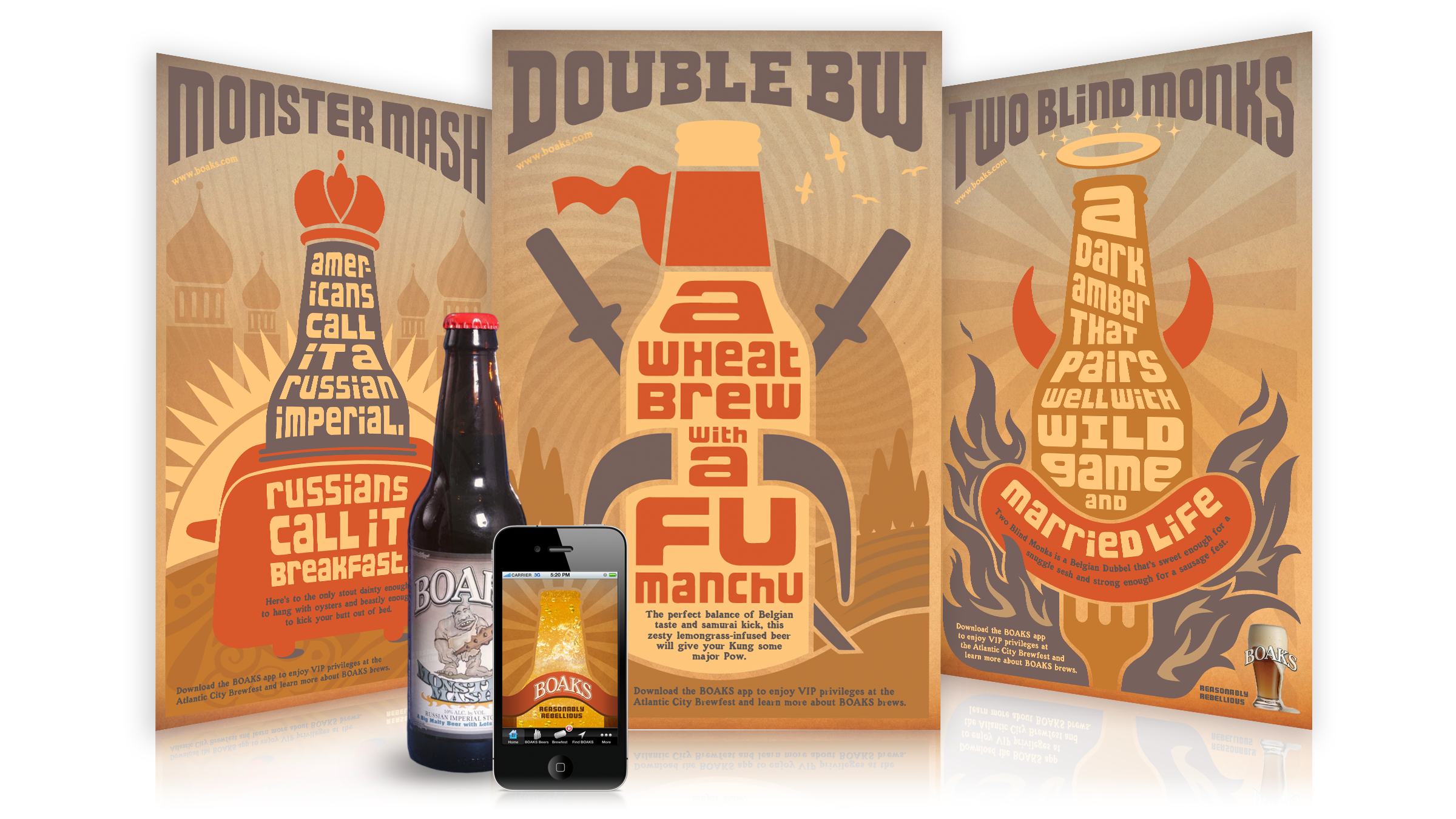 BOAKS Beer | "Reasonably Rebellious"
PRINT, SOCIAL, MOBILE APP, EVENT

Brian Boak has an aversion to conformity and a disdain for any rule that he didn't write. BOAKS Beer is the liquid manifestation of this very sentiment. It's not radical, but it is unpredictable. It's not revolutionary, but it is nonconformist. It's a beer that's informed by the rules, so it knows how best to break them. BOAKS is the anomaly that competitions don't know how to judge and the rebel that microbreweries want to be.

This brew is, in a sense, like Brian Boak himself—REASONABLY REBELLIOUS.
2012 Caples – Bronze in Ambient/Guerilla Marketing
Finalist in Integrated Campaign, Launch Campaign, Best Art Direction, and Courageous Client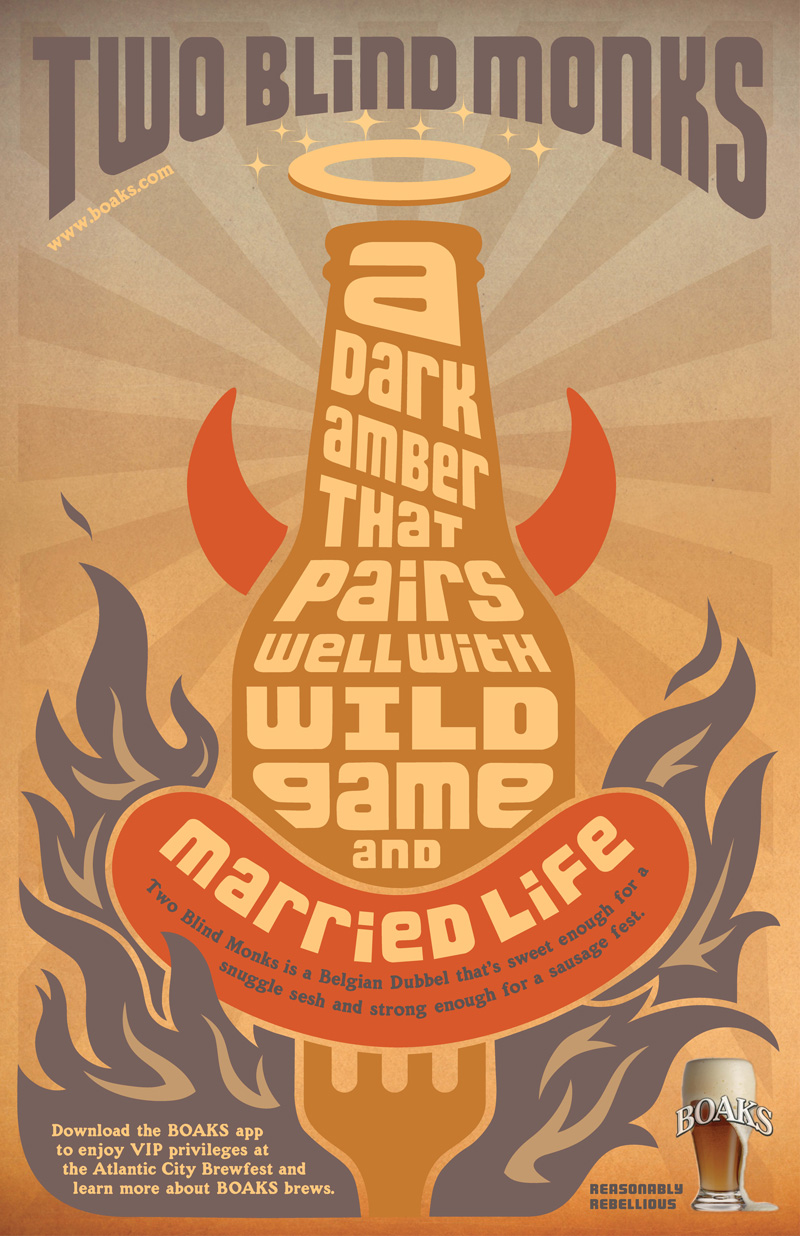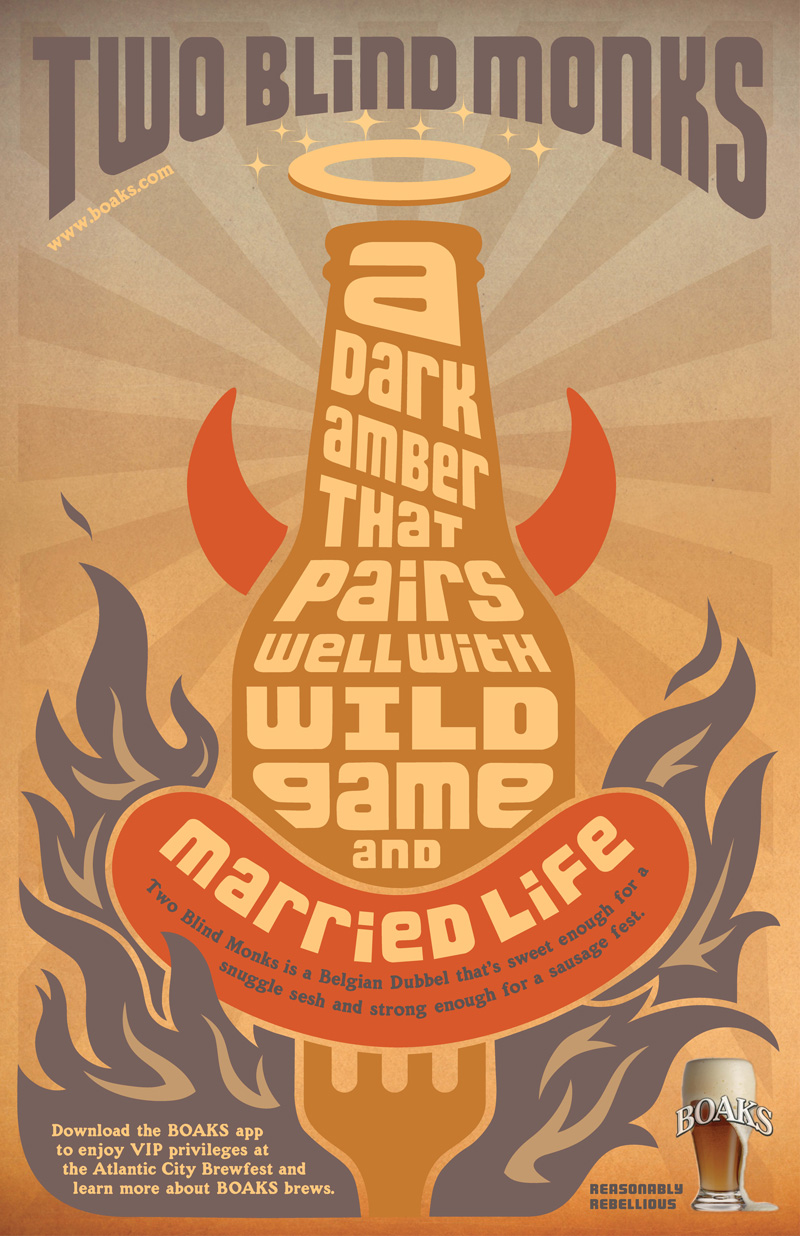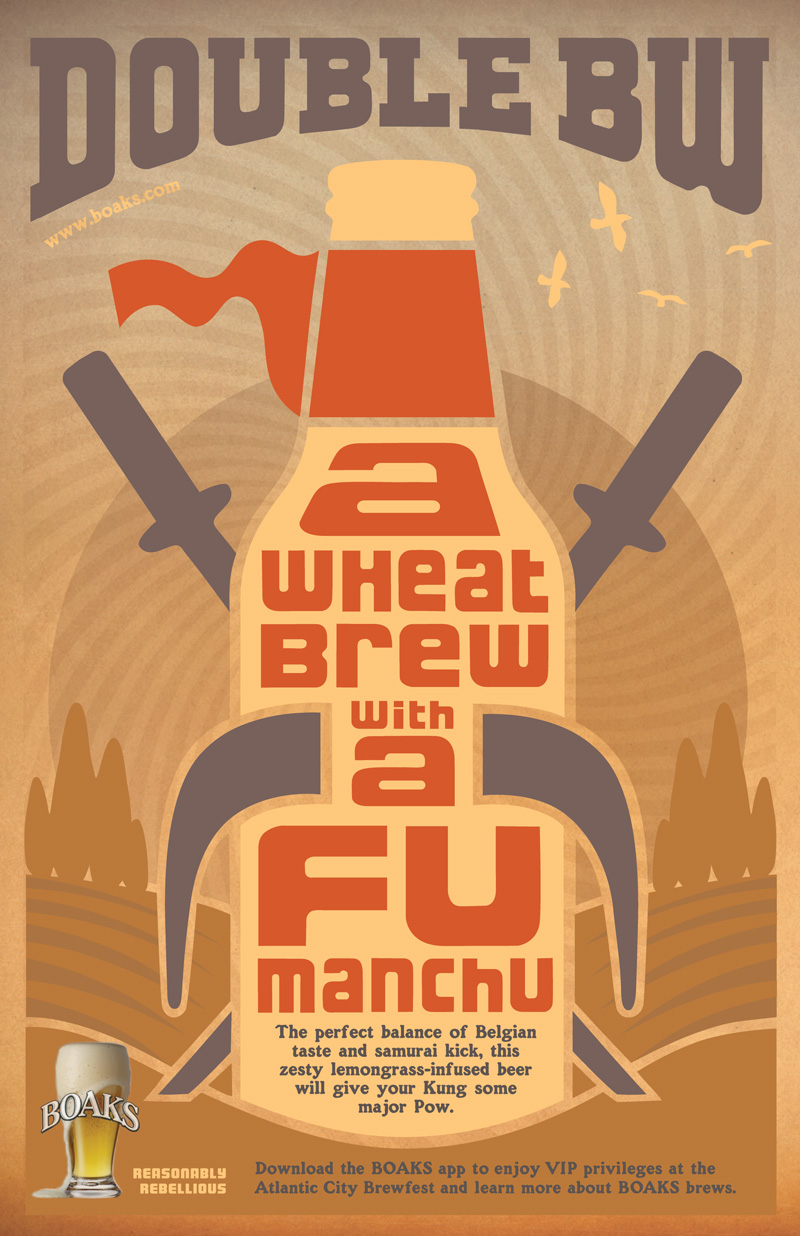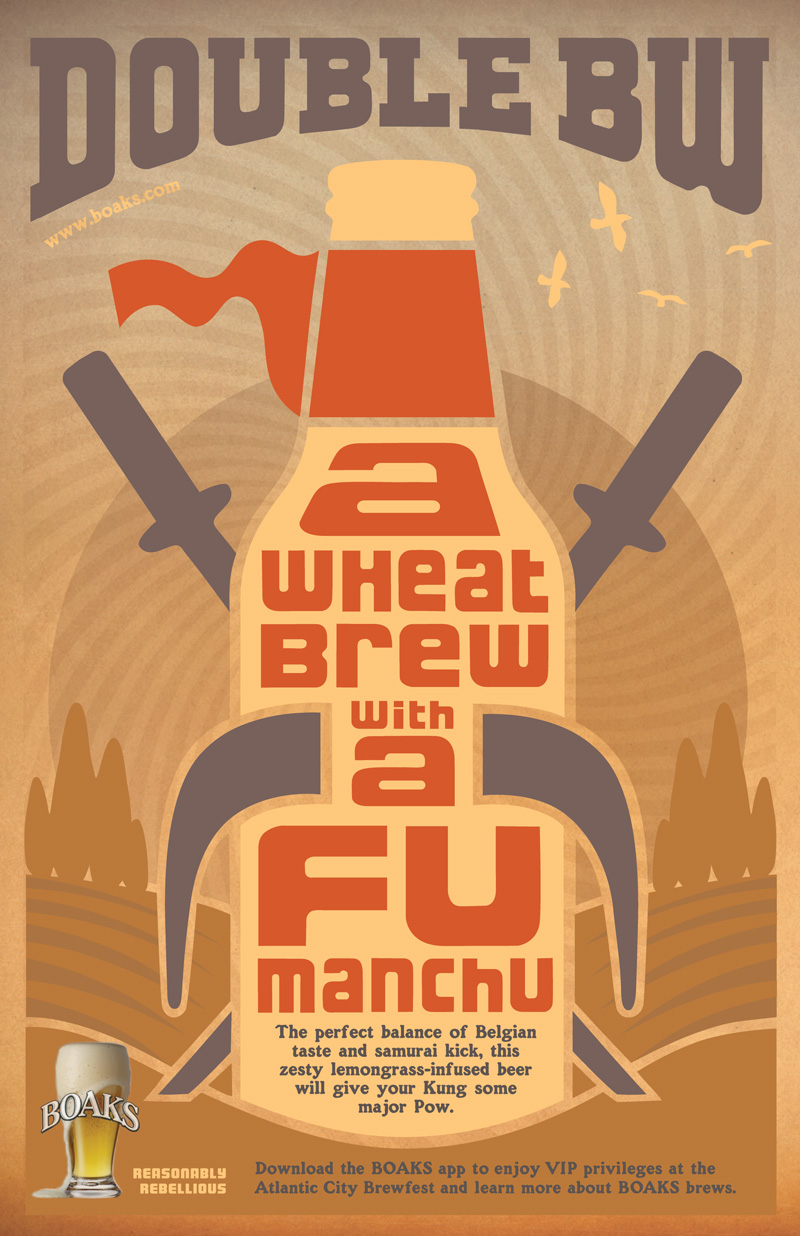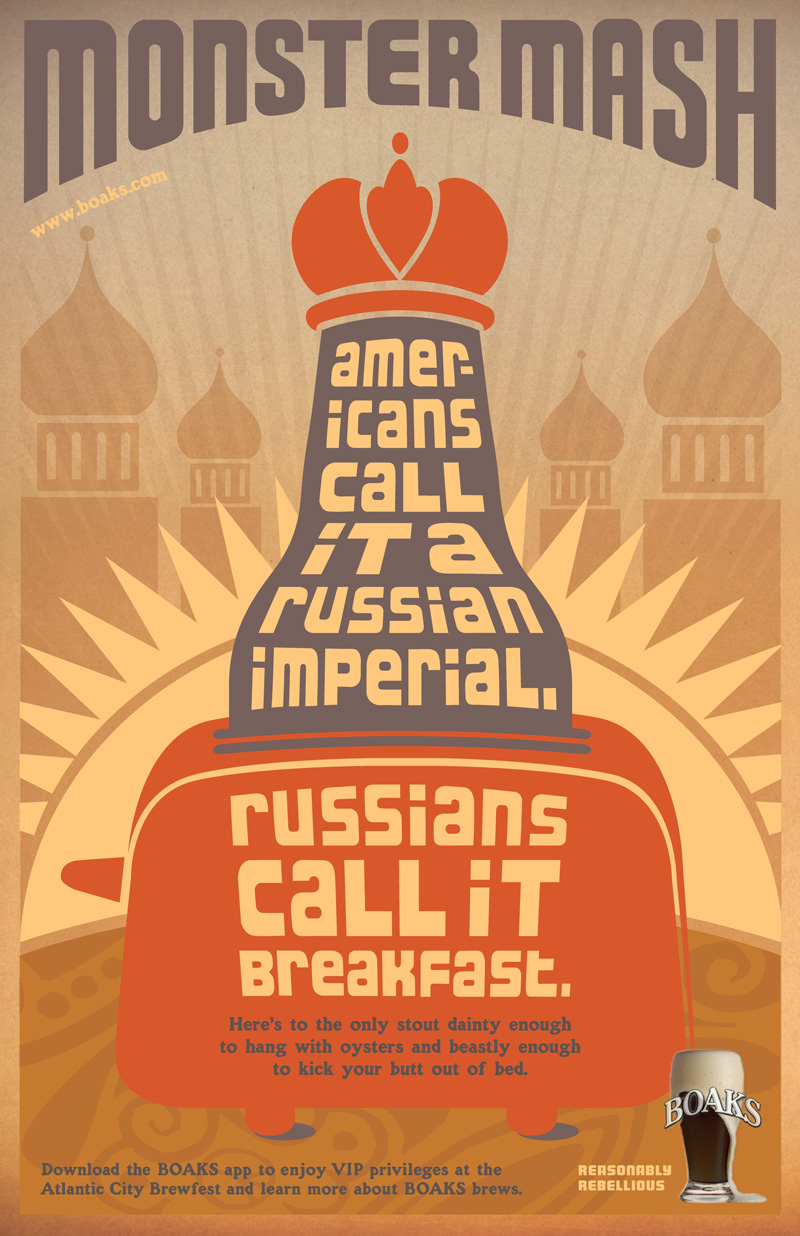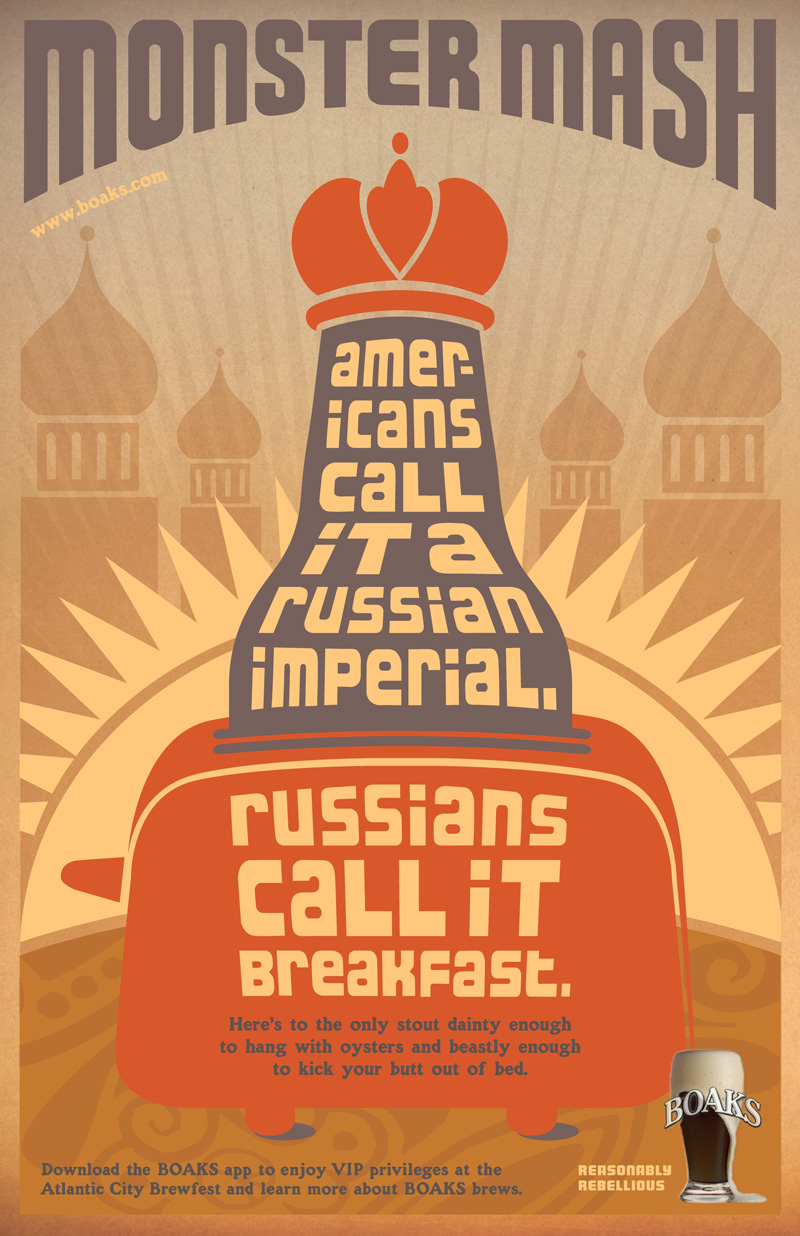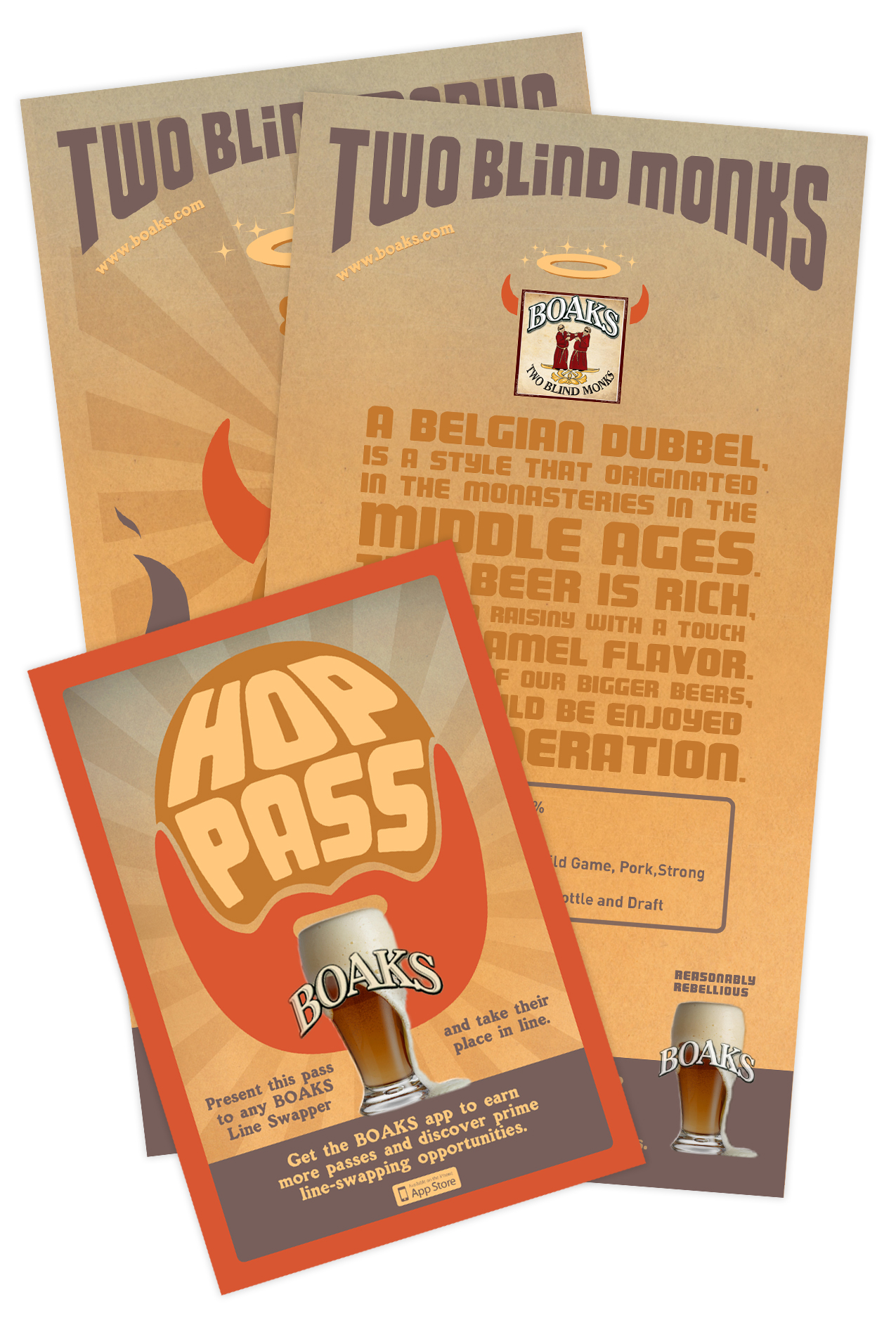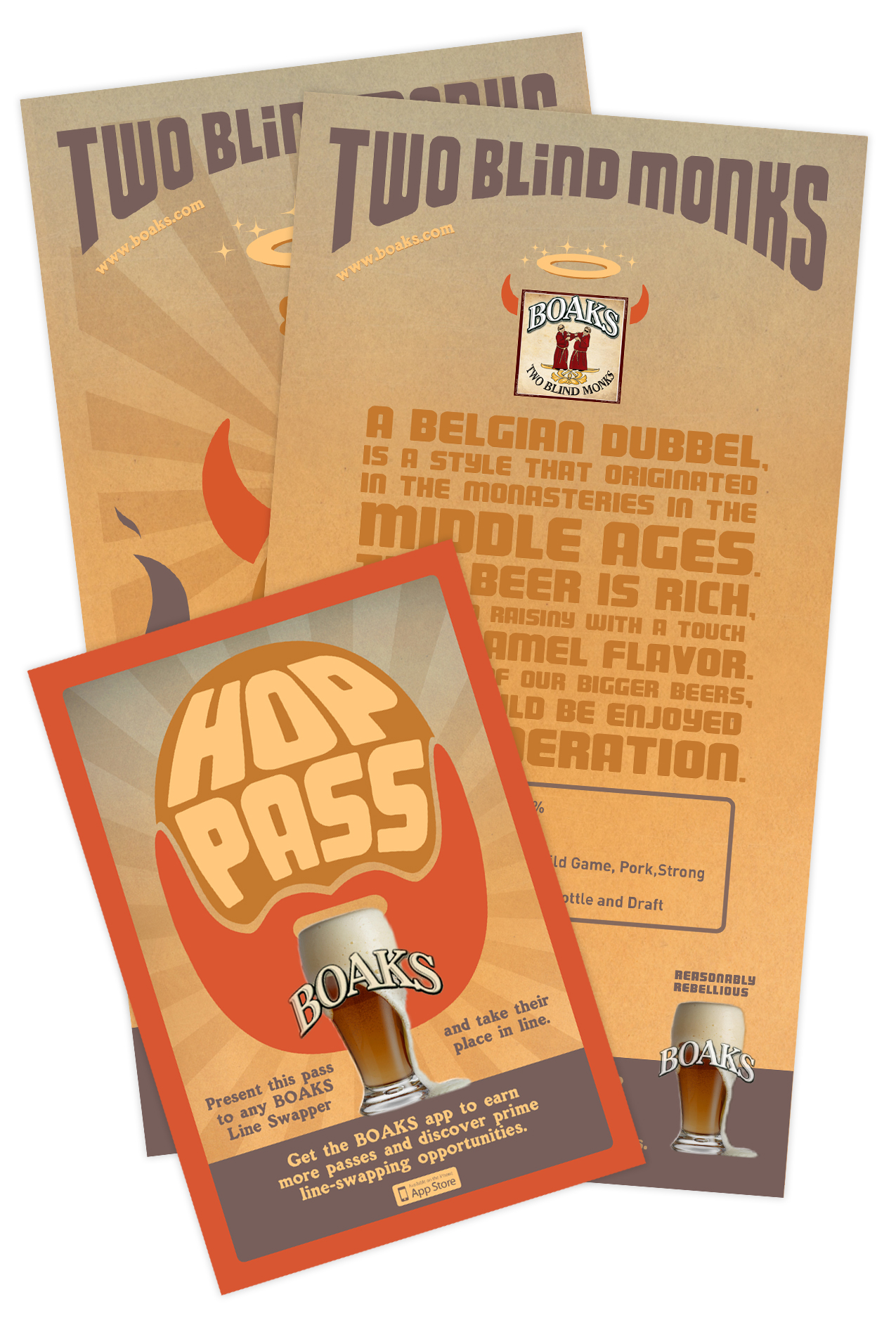 How it worked
The posters first launched at the Atlantic City Beer and Music Festival, where BOAKS competed against 84 beer labels. The strong CTA drove festivalgoers to download the BOAKS iPhone app to get exclusive "Reasonably Rebellious" event privileges. The most rewarding feature – the ability to earn "Hop" Passes and claim spots in beer lines from BOAKS "Line Swappers," 70 volunteers who waited, so fans wouldn't have to.






Results
Won the coveted People's Choice Award
Increased email database twelvefold
Increased Facebook brand mentions by 298%
Awarded a contract with the New York Jets at MetLife Stadium